Police launches probe into Man stabbed in the head by its Officers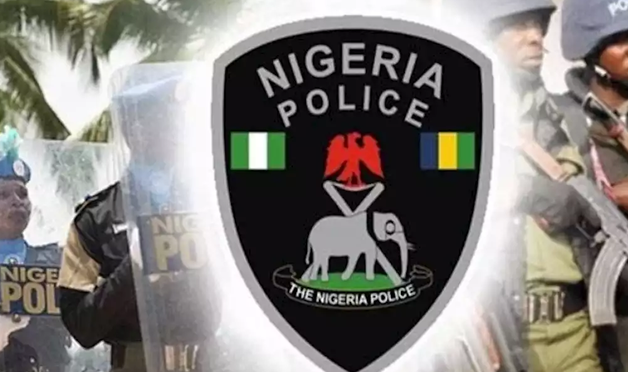 The Delta State Police Command has initiated an investigation into a reported incident where a man is said to be "battling for his life" after allegedly being stabbed by policemen.
The state police spokesperson, Bright Edafe, disclosed that the alleged victim had initially been arrested for assault after purportedly using an unidentified object to stab a policeman on the head at a hotel located near the Warri Area Command office.
The individual, identified as Mr. Diwenrenenagha, was suspected to be intoxicated at the time of the incident and allegedly resisted arrest for the assault offense. During his altercation with the police, he purportedly engaged in a physical altercation, resulting in injuries to himself and two other policemen at the police station.
Following Mr. Diwenrenenagha's complaint that he had been stabbed by the policemen, the Commissioner of Police swiftly instructed the Divisional Police Officer (DPO) of the 'A' Division in Warri to conduct a discreet investigation to determine the facts of the matter and establish whether any object had indeed been used on the complainant.
In a statement released by the Delta State Police Command, it clarified the sequence of events:
"On July 8, 2023, at approximately 01:15 hours, policemen from 'A' Division Warri arrested and brought Mr. Diwenrenenagha to the police station after an altercation with an off-duty police officer. The suspect was apprehended for an alleged offense of assault occasioning harm, where he reportedly stabbed the policeman on the head with an unidentified object at a hotel near the Warri Area Command office around 00:30 hours."
However, it was noted that Mr. Diwenrenenagha strongly resisted his arrest due to his alleged intoxication, leading to a physical confrontation with the policemen at the police station.
During the scuffle, the complainant and two other policemen sustained injuries, including a bite inflicted by Mr. Diwenrenenagha. The police promptly transported him and the injured police officer to the hospital for medical attention.
The Commissioner of Police, CP Wale Abass psc, upon receiving Mr. Diwenrenenagha's complaint regarding the alleged stabbing, immediately ordered a thorough investigation by the DPO of the 'A' Division in Warri. The objective is to ascertain the true events and determine if the police officers involved used any object against the complainant.
The Commissioner emphasized that it is not the nature of the Delta State Police Command to violate citizens' rights.
He reassured the public that any officers found guilty, if proven, will face decisive action in accordance with the applicable laws as stipulated in the Police Act and regulations. These measures are intended to serve as a deterrent to others.
As the investigation proceeds, the Delta State Police Command seeks to maintain transparency and ensure justice is served. The public is urged to await the conclusion of the inquiry to gain a comprehensive understanding of the incident.