Pitch invaders raid pitch to harm Mohamed Salah before Man City clash
Liverpool's Mohamed Salah perhaps may have his haters despite being one to avoid controversy, and the World Cup qualifying clash versus Sierra Leone proved his life may not be as safe as he may have believed.
Egypt's victory against Sierra Leone in the World Cup qualifier came at a cost for Liverpool star, Mohamed Salah as on pitch invaders raided to disrupt the game.
The match concluded with Rui Vitoria's side securing a commanding 2-0 win over Group A opponents on Sunday. Trezeguet, formerly of Aston Villa, contributed with a brace, marking their second triumph of the week.
However, the positive outcome was overshadowed by an unsettling scene in the closing moments when a group of opposing fans stormed the pitch.
Chaos ensued, with attempts to reach Salah and his teammates resulting in physical altercations. Swift intervention by security personnel averted any injuries, promptly removing the involved individuals from the field.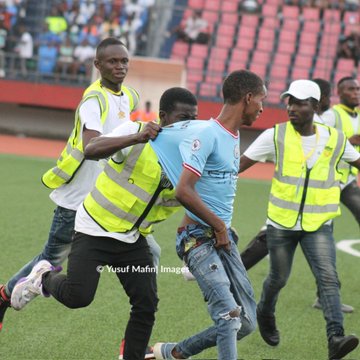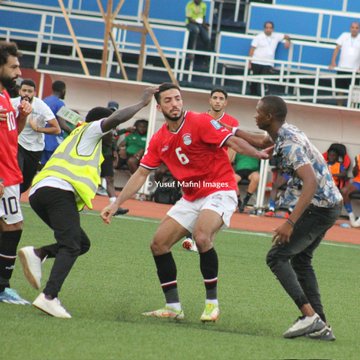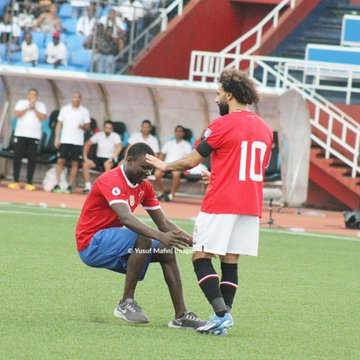 In the aftermath, Salah was escorted by military officers as he made his way off the pitch, ensuring his safety amid the escalating situation.
Reports from The Express suggest that some Sierra Leone fans who breached the pitch had intentions to harm the Liverpool forward, although confirmation remains pending.
Social media was inundated with pictures and videos capturing the chaotic episode, notably revealing a fan donning a Manchester City shirt amidst the turmoil.
Look at the security that Salah has around him 🤯pic.twitter.com/sNZcYbWIGJ

— Anything Liverpool (@AnythingLFC_) November 19, 2023
This incident follows a tumultuous period for Mohamed Salah, who was involved in a clash with an opposition player during Thursday's qualifier against Djibouti.
The 31-year-old, displaying exceptional form this season with 16 goals across club and country competitions, notably bagged four goals in the opening Group A game, securing a resounding 6-0 victory.
His stellar performance elevated him to the all-time leading scorer for Egypt in World Cup qualifiers.
Rui Vitoria, Egypt's manager, remains confident in Salah's enduring capabilities, asserting that the forward possesses unwavering skills, decision-making prowess, and game intelligence.
Vitoria praised Salah's dedication to improvement, emphasizing his commitment to maintaining a high level of performance through disciplined routines, including a focus on sleep, breakfast, and gym sessions.