Why I'm looking forward to go heavy on politics in 2019 – actress Funke Adesiyan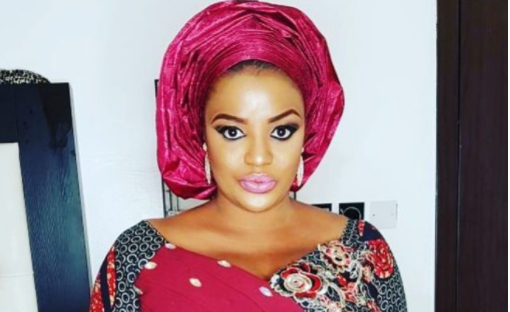 Funke Adesiyan, Nollywood actress and politician, says she will return to acting at some point but at the moment, she is focused on politics.
"I think everything goes hand in hand, it's all about the mood [but] at some point, I will still go back to acting," the actress told TheCable Lifestyle.
The actress who lost her election into the Oyo state house of assembly in 2015 said she joined politics to encourage women and youth to take part in nation building.
"Let's keep our fingers crossed, there's no resignation in politics. We do it and keep doing it," she said about contesting in 2019.
"I went into politics because I wanted to be the definition of change in the attitude of youth and women towards politics. Enough of leaving it to some people and acting like we are not interested.
"We should be involved in whatever is happening around us so I brought myself out to tell women and youth of Nigeria that if I can do it then you can do it. [In] 2019, I'm looking forward to us having the youngest presidential candidate contesting for the first time."
Adesiyan, who once said the loyalty of Bola Tinubu; former governor of Lagos and Wole Soyinka; Nobel laureate to Nigerians is tainted, said she cannot remain mute if she sees something going bad in Nigeria.
"I'm a person who likes to speak my mind. When I see things going wrong, I don't know how to not say it, I don't know how to hide my feelings. But in everything we do, Nigeria should be the ultimate winner.
"It's not about a person because presidents will come and go. At the end, we have to think about Nigeria so if I keep quiet and everything is going wrong am I thinking about the future of my country? Definitely not. You should also be vocal when things go wrong and when I say my bit things will come out better."