I now accept fuel and fuel money – Chinonso Arubayi informs future husband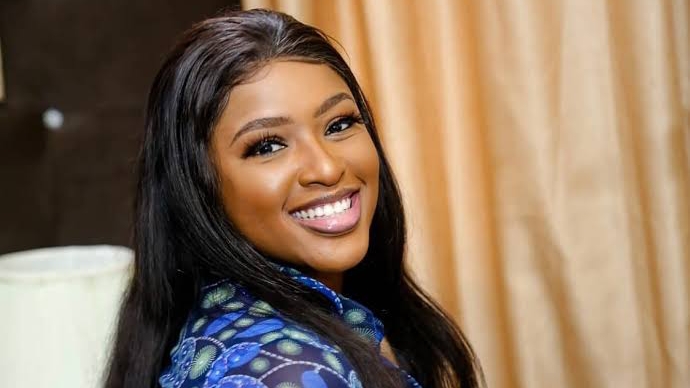 As the need for fuel keeps on increasing amidst its scarcity, many not excluding actress Chinonso Arubayi have resorted to different means of getting it.
As many are escorting in their means, as for movie producer, Chinonso Arubayi Fuel is now acceptable in place of flowers and chocolates which are known for romantic gestures.
Taking to her Instagram stories, the actress gave an update that she no longer would accept anything else aside from fuel and fuel money as a romantic gesture.

She wrote…
"Nigeria which way forward? My fuel tank is now on E, and I am now outside. Dear intending suitors, this is an update that I no longer have coconut head.

"I have started accepting fuel, please dont send me flowers and chocolates. I now accept fuel and fuel money."
This is coming after a video making rounds on social media of youths fighting at a fueling station with dangerous weapons like sticks.
As the scarcity looms, people might take the drastic decision in a bid to get the highly-sought-after commodity.
The video showed male youths attacking each other, thereby leaving residents of the area in a panic. It is alleged that it could be because of the fuel scarcity that caused the quarrel.
Watch the video below…