Ghanaian Pastor says there is no such place as Heaven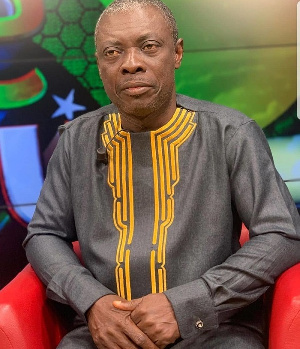 The founder and leader of Life Assembly Worship Church has urged Ghanaians and Christians to strive for riches here on earth and forget about going to Heaven because there's no such place.
The Ghanaian Pastor,  Christian Kwabena Andrews who is popularly called Osofo Kyiri Abosom is a Ghanaian priest and politician , Osofo Kyiri Abosom, has abandoned his faith as he begins countering some Christian beliefs.
In an exclusive interview with Kessben FM, the former Presidential aspirant said there's no Heaven and Hell and pastors should stop preaching about them. Osofo also claimed that Jesus Christ is just a messenger of God and not God as Christians believe.
Andrews launched the Ghana Union Movement (GUM) in March 2019. During the event, he described himself as the new Kwame Nkrumah and declared that the "spirit of Nkrumah is back". He hoped to be able to break the duopoly between the National Democratic Congress and the New Patriotic Party which have dominated Ghana during the Fourth Republic