Church members burst into laughter as coffin vendor asks pastor to revive his business [Video]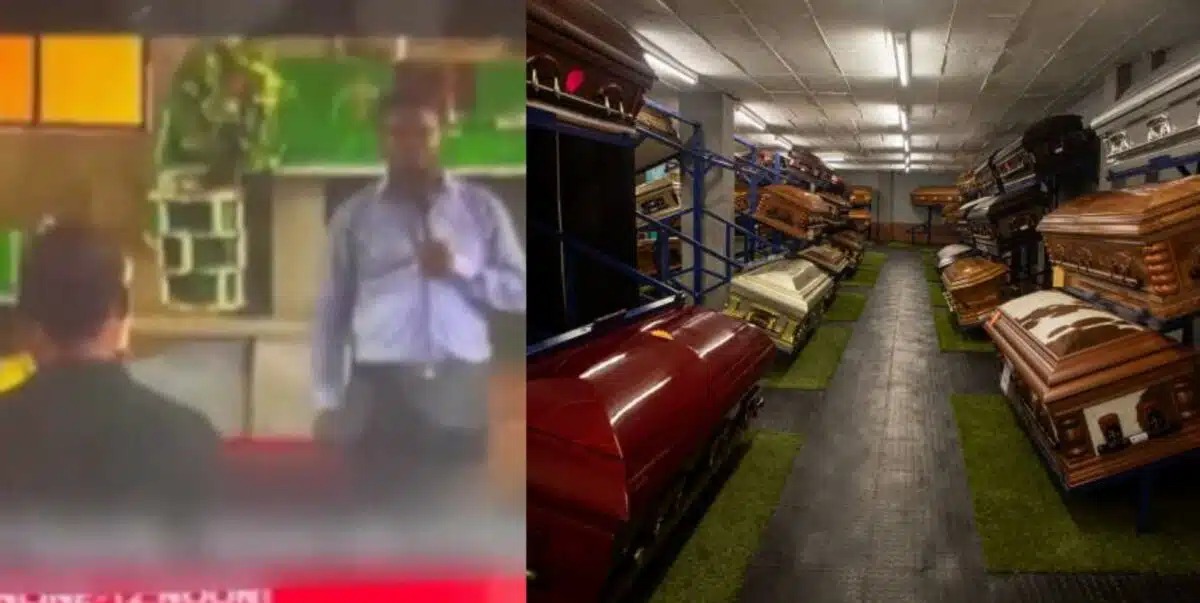 A supposed man of God was left confused after a church member asked for the revival of his business which happens to be selling of coffins.
In a video making rounds on social media, the pastor was holding a deliverance session when he began to call out the name, "Kingsley Eze."
As the man bearing the name identified himself and came out, the prophet began recounting some of the struggles the man is currently facing.
Having an interaction with the man, the prophet asked if there was a time his business was going great, of which he nodded in agreement. However, he then begged the prophet to help him revive the business.
The pastor then went on to as what he does for a living and the man said he makes coffins.
The congregation burst into laughter, and this momentarily puzzled the prophet as he didn't know what to do at this point.
Watch video below …
The Pastor was not expecting that. 😭 pic.twitter.com/cBn1ueYd1k

— Aji Bussu Onye Mpiawa azụ 🇨🇮 (@AfamDeluxo) August 4, 2023