Congregation goes into frenzy as Mummy G.O 'twerks' in church (Video)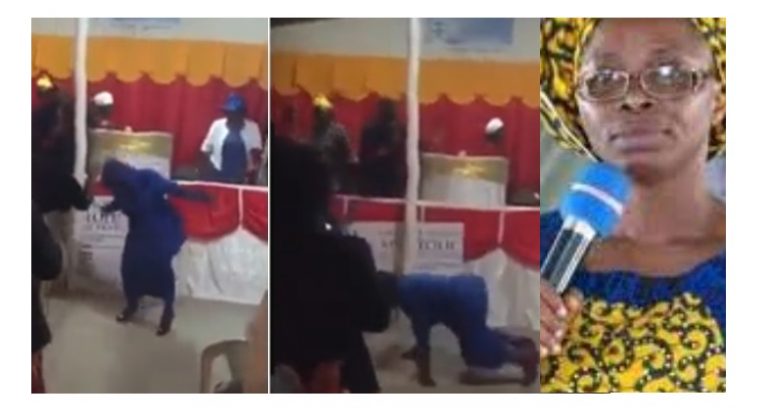 Popular and yet controversial Nigerian female evangelist has stirred a series of reactions from her acclaimed members after she pulled off a twerking stunt in church.
The clergywoman, Evangelist Funmilayo Adebayo who is known to castigate many acts that seemed normal to an act of the devil has caused a series of stirs online after busting a move or two during service.
With her memes going viral, the evangelist tried to twerk like a young lady during service over reggae music played in the background and triggered a wild reaction from her members.

After the female preacher showed off her dance moves, to the surprise of many, members of her church went haywire and screamed in excitement while hugging her.
Watch the video below;
💰Make, Manage & Multiply More Money FREE CLICK HERE👌
How to JAPA to the UK easily [Free Application Templates]