Bauchi First Lady gets trapped in Mud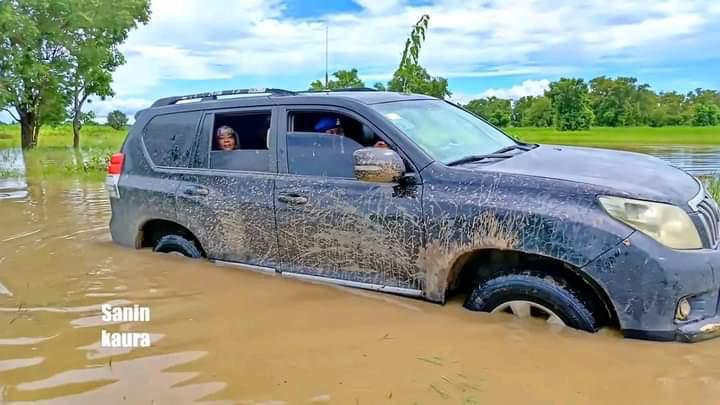 The rainy season can be a lot of pain, even for the elite, and for Bauchi State first lady, Hajiya Aisha Bala Muhammad, it was one of those days one has to dig into the dirt to crawl out of the other side.
The first lady's convoy reportedly got trapped in muddy waters on  her way to commissioning a healthcare centre in the Jamdan area of the state.
The Bauchi State first lady was then forced to make it through the journey on foot through flooded waters to get to her location.
Pictures captured Hajiya Aisha Bala Muhammad exiting her vehicle before leading a procession to her destination after her convoy got stuck in the floodgates.