America to sell Ukraine hell-carrier missiles to neutralize Russia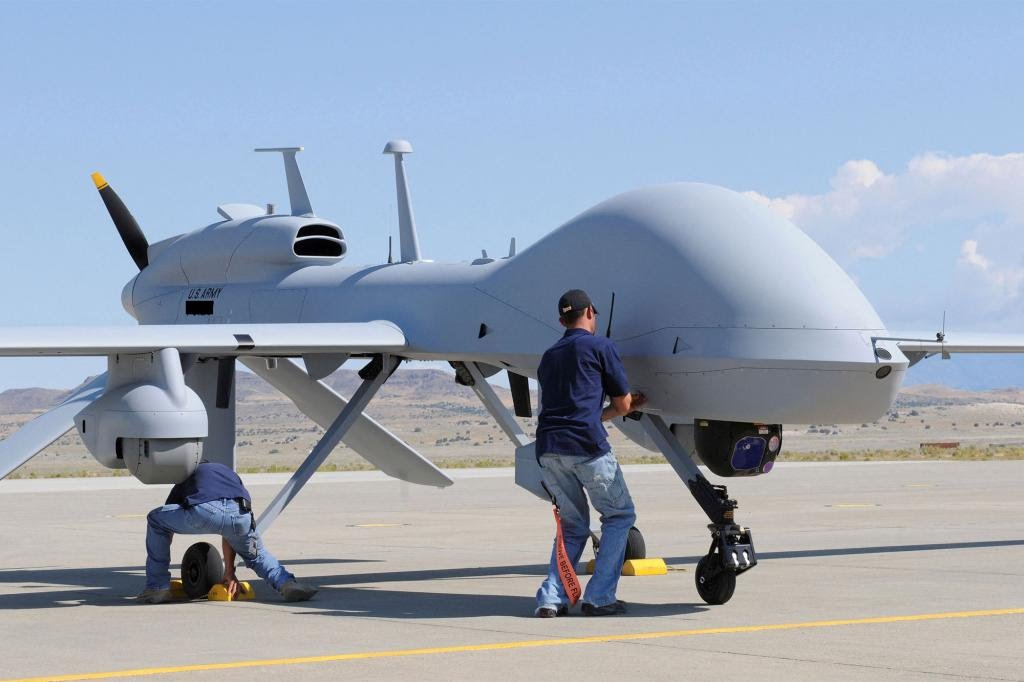 As the war efforts continue with Putin led Russia invasion of Ukraine, the US is set to aid in Ukraine's defensive actions against Russia by selling them Hellfire missiles.
This comes courtesy of the Biden led administration as plans have been arranged to sell Ukraine four advanced drones.
The drones reported to be 4 MQ-1C Gray Eagle drones is said to have longer endurance time and range than the smaller aerial systems the Ukrainians have been using in their defense against Russia's invasion.
News agency, Reuters in their reports, cite 3 sources familiar with the planned sale.
The Gray Eagle drones are said to have the capacity to fly up to 30 or more hours and also gather significant amounts of data for intelligence.
Each drone is equipped with up to eight 100-pound Hellfire missiles, which is double the weight of missiles the current ones being used by Ukraine carries.
Before the sale is sanctioned, the Biden led administration intends to notify US Congress, with a public announcement following up its sanction as per the reports.
As the crisis continues, America in their hopes, would want to level the playing field against Russia and help hasten the end to the conflict.