Afrobeats Journalist, Joey Akan credits Davido for early career boost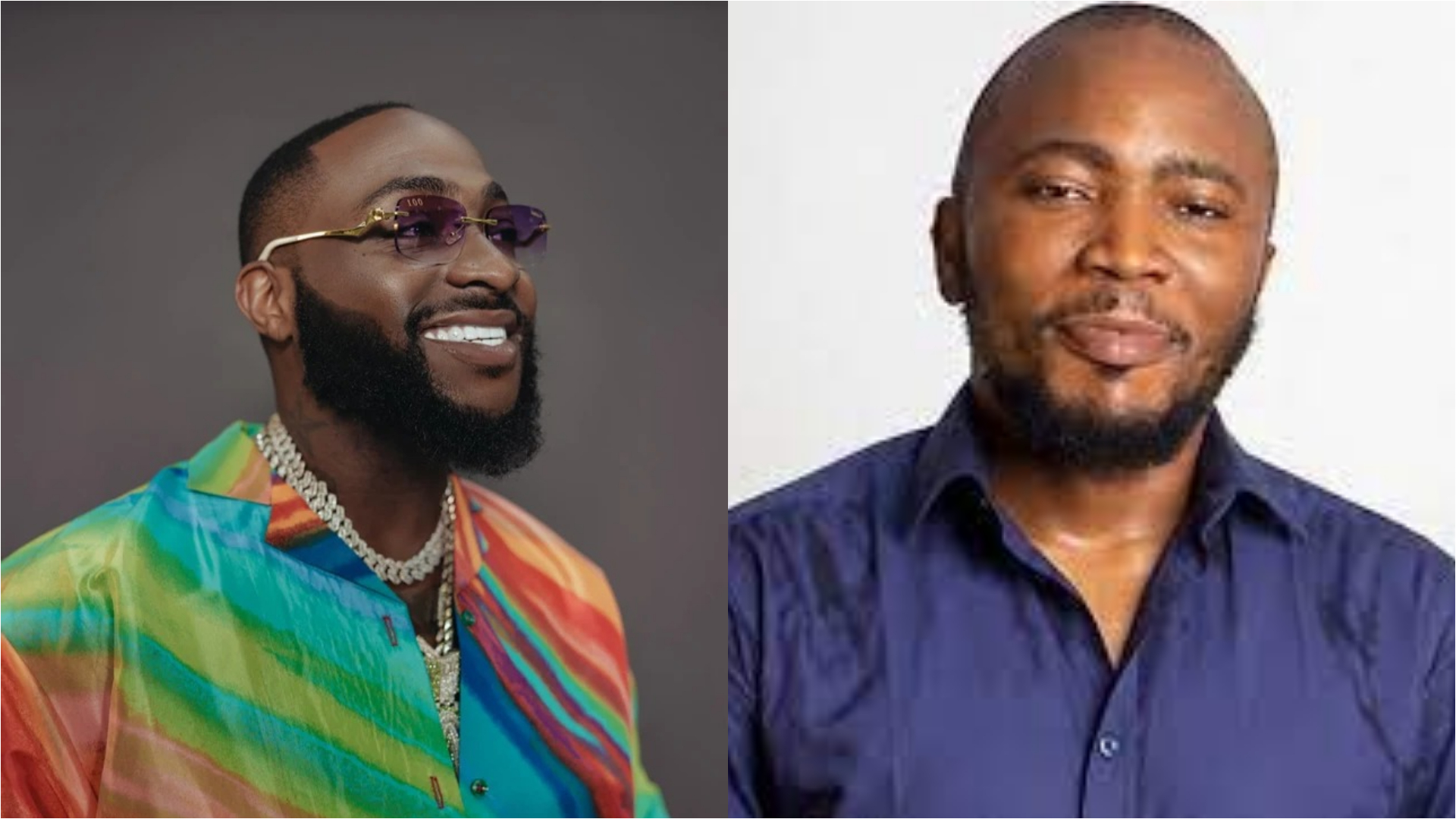 Nigerian entertainment analyst and music journalist Joey Akan, has expressed gratitude to popular Afrobeats artiste, Davido, for his career success.
Akan revealed how the music star helped boost his career during an interview.
Joey Akan explained that when he started his podcast, Afrobeats Intelligence, he was unknown and struggling to make a name for himself.
However, an interview with Davido gave him a significant boost, which eventually helped him to become successful.
Joey Akan further disclosed that during Davido 's "A Better Time" tour, he tried to schedule a chat with the superstar.
However, Davido was exhausted from his tour activities, yet he still made time to speak with him.
The Nigerian entertainment analyst expressed his appreciation for Davido's support, emphasizing that it was a significant turning point in his career.
He explained that the DMW founder stated that "I don do American interviews, Na my Nigerian brother own. Make we do am."
Joey shared the memorable story on Twitter and noted that he needed the support that he got from Davido at the time.
He said; Little story about Davido. During the early stages of building Afrobeats Intelligence, I was seeking an interview for the platform.
Davido was in the thick of his global campaign for a Better Time, and had spent the entire day in the US shuffling many media houses.
I had called his people for an interview at the end of the day, with Davido drained of every energy. You could hear the strain in his voice.
But once he heard it was me, he quickly snapped back into action, telling his people: "I don do American interviews, Na my Nigerian brother own. Make we do am.
He proceeded to stay on the phone with me for over an hour, talking music, process, creativity and breaking new markets. I was touched. He could have rescheduled, but he didn't. He was dope, and the interview numbers helped my fledging platform.
I was touched by his gesture, because my platform was new and unknown, and could provide little leverage as justification for that interview. But I needed it back then, and he came through for me. For that act alone, inconveniencing himself for me, I rate him as a person.
Joey Akan is a well-known figure in the Nigerian entertainment industry, and he is popularly known for his critical analysis of the music scene.
He has worked with various media houses, including Pulse Nigeria, and has written for international publications such as OkayAfrica and Complex.