Yahoo Boy Ends Up At The Hand Of Soldiers After Trying To Scam Army Commander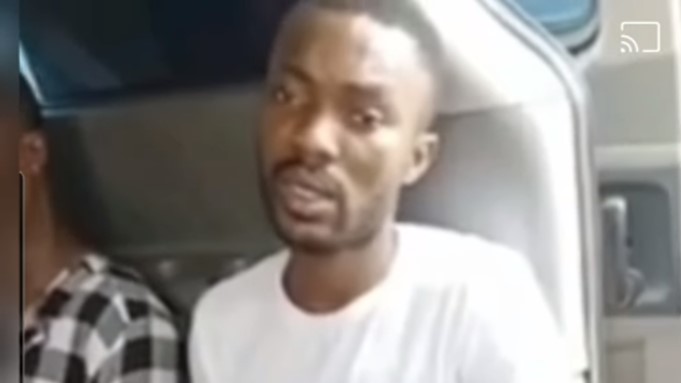 A suspected fraudster, aka Yahoo Boy, has landed in a hot mess after allegedly posing as a reverend to scam an Army commander.
The young Yahoo boy was arrested and interrogated after he was said to have used fake identities to scam an Army Commander.
Upon interrogation, he confessed that he was parading himself as one Reverend Bayo to carry out the fraudulent activity.
The Yahoo Boy was alleged to have written a letter to the senior military official and asked that 600 soldiers be mobilized to Ondo State.
He also confessed to having taken on another different identity of one Dr. Folajimi Williams and a commercial driver to transport.
Some other suspects like a POS operator and a cab man were also arrested as accomplices in the fraudulent activity, but they pleaded their innocence.
Watch as he is being interrogated below;
See some of the reactions below:
Reacting, agba__oye; I don't believe this guy is the only one behind this matter….I swear…. Remember person who is not close to the army will never know how the military doing is working…. No cap much …..there are still more high priority authority inner men on this …… TAKE IT or LEAVE IT 😢😢😢
ps_alobam; See brain de waste, blame our government…but among all people you can scam you choose army ?
lincoln_city_empire; Omo the are stages to these yahoo Omo e be like me still d learn
michael_zz2002; Stage 1 for army … guy you are finished 😂😂
abigailchukwueze; Congratulations to you.
alupuo4; Army commander way fall mugu needs to be sacked because he is a dumb person