Why we're still far from winning corruption war – Osinbajo explains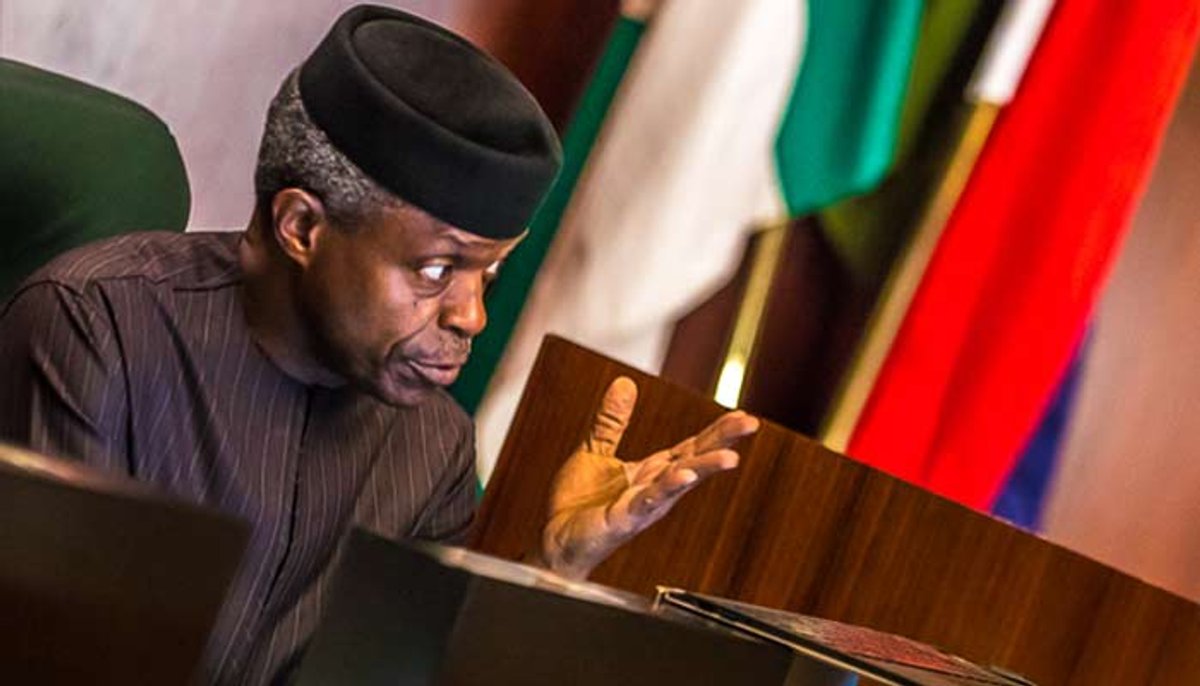 Yesterday, Nigeria's Vice President Yemi Osinbajo revealed that they are still very far from winning the corruption war, a cardinal objective of the present administration. Speaking during a summit on corruption organised by the Presidential Advisory Committee Against Corruption (PACAC), he said they are much closer to finding solutions than when they began.
"And since 2015 much has been done in this battle against corruption. But we are not even slightly deluded into thinking that we have won the battle, certainly not. "We are still very far away but we must admit that we are much closer to finding solutions than when we began," he said.
He added that their policy was to tackle grand corruption first. 'By this I mean the stealing of huge public resources directly from the treasury, usually at the behest of the highest levels of executive authority. And the stealing of budgeted funds through various schemes.
"How did we go about this – the enforcement of TSA, the Presidential Initiative on Continuous Audit, and even ensuring that most civil servants are on the IPPIS electronic platform (which simply is our way of ensuring that there are no ghost workers by putting all public officials including those in the Armed Forces and the police on the electronic payment platform) and this has greatly reduced ghost workers and ensured that all of our human resources are accounted for electronically.
"The judiciary also moved a little in recent times. The Supreme Court in a lead judgment recently held that forfeiture under Section 17 of the Advanced Fee Fraud and Other Related Offences Act is a civil matter. "So, it neither requires the criminal conviction of the property owner nor his innocence. This opens the door for forfeiture of assets that the purported owner cannot explain, whether or not there is an allegation of corruption," he said.
Exchange your Bitcoins & Perfect Money to Naira - Get Paid Automatically in 10 Seconds!
Follow us on Instagram
|
Advertise With Us
|
Promote Your Music