Haaland on the Premier League defender he fears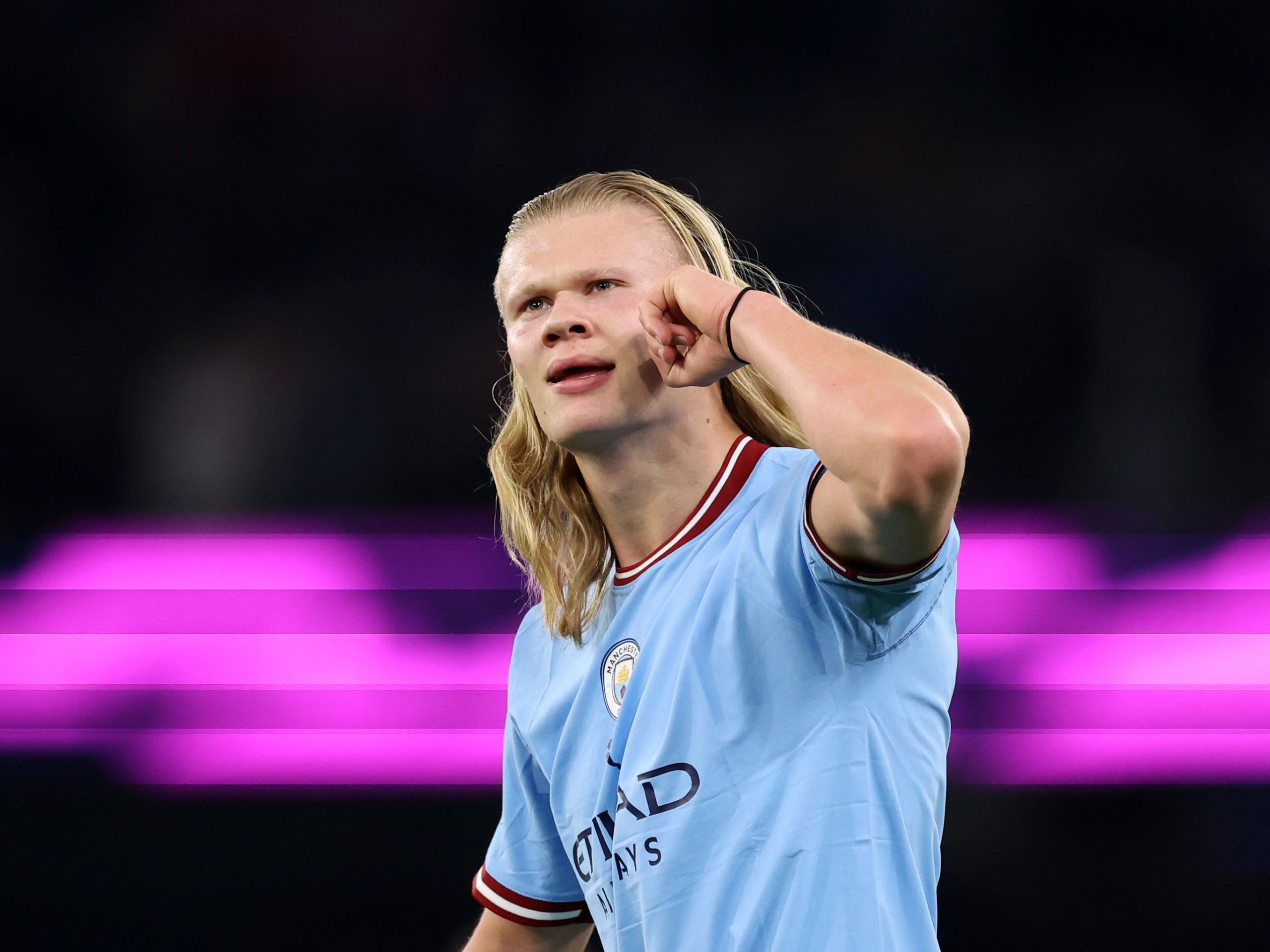 Manchester City's prolific striker, Erling Haaland, has paid tribute to Liverpool's Virgil van Dijk, hailing the Dutchman as the most formidable defender he has encountered thus far in the Premier League.
Haaland, who has enjoyed a remarkable debut season in England, acknowledged Van Dijk's exceptional abilities and the challenges he presents on the football field.
Having made a remarkable impact since joining Manchester City, Haaland has recorded an impressive tally of 36 goals and seven assists in just 34 Premier League appearances this season, setting a new record as the fastest player to achieve such figures in a single campaign.
During an interview with Optus Sport, the 22-year-old Norwegian international acknowledged the strength of the Premier League's defensive talent pool but singled out Virgil van Dijk as the standout opponent who has given him the toughest time on the pitch.
"There are many good defenders," Haaland admitted when discussing the challenges he has faced. "I have to say, Liverpool's Van Dijk is so good. I've met him many times with the national team, played in Salzburg, met him; he's really good. That's who I can think of right now."
Haaland's praise for Van Dijk comes as no surprise considering the Liverpool center-back's reputation as one of the best defenders in world football. Known for his commanding presence, aerial dominance, and ability to read the game, Van Dijk has consistently showcased his skills and played a crucial role in Liverpool's recent successes.
The recognition from Haaland serves as a testament to the impact Van Dijk has made on opponents, highlighting his ability to nullify even the most potent attacking threats. Haaland's encounters with Van Dijk, both in national team clashes and during his time at Red Bull Salzburg, have left a lasting impression on the young forward.
As Haaland continues to flourish in the Premier League, his acknowledgment of Van Dijk's defensive prowess adds further prestige to the Dutchman's reputation. Van Dijk's exceptional performances, combined with his consistency and professionalism, have established him as one of the toughest opponents to overcome on the football field.
While Haaland has showcased his immense potential and goal-scoring prowess throughout the season, his recognition of Van Dijk's defensive capabilities exemplifies the mutual respect shared between top players.
As he progresses in his career, Haaland will undoubtedly encounter more formidable defenders, but for now, it is Van Dijk who has left an indelible mark on the talented Norwegian striker.