Where would Liverpool be without Mohamed Salah?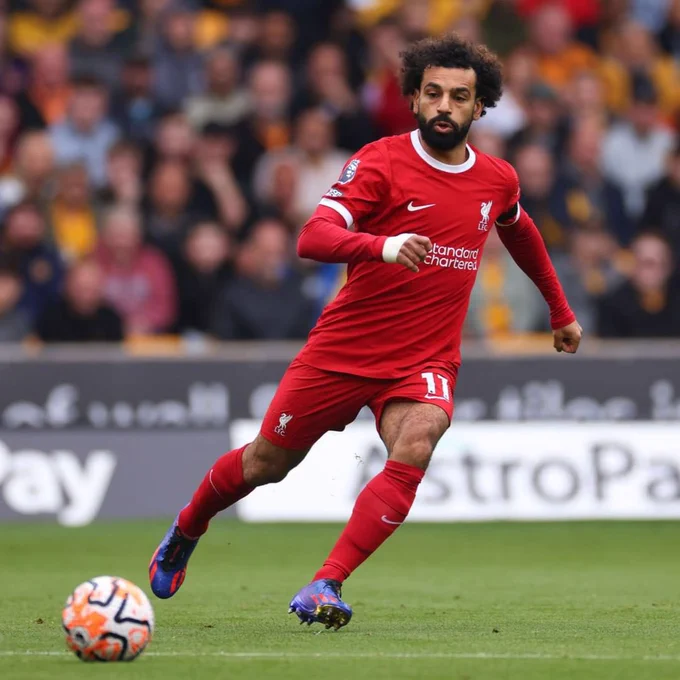 Salah has no price tag for Liverpool.
They say Jurgen Klopp is the heart of Liverpool, no one can fault anyone who holds that opinion, but would the Reds be where they are without a certain Egyptian named; Mohamed Salah?
It is a question that brings to reflection the dilemma of the 'Chicken or the Egg', which comes first. In Liverpool's case, will the Jurgen Klopp era prove the success it has today without the signing of Mohamed Salah or is Mohamed Salah just an instrument of Klopp's brilliance?
It is a dilemma, and like every dilemma, it is never an easy option to choose from or decide between. Liverpool is Jurgen Klopp, and Mohamed Salah is Liverpool.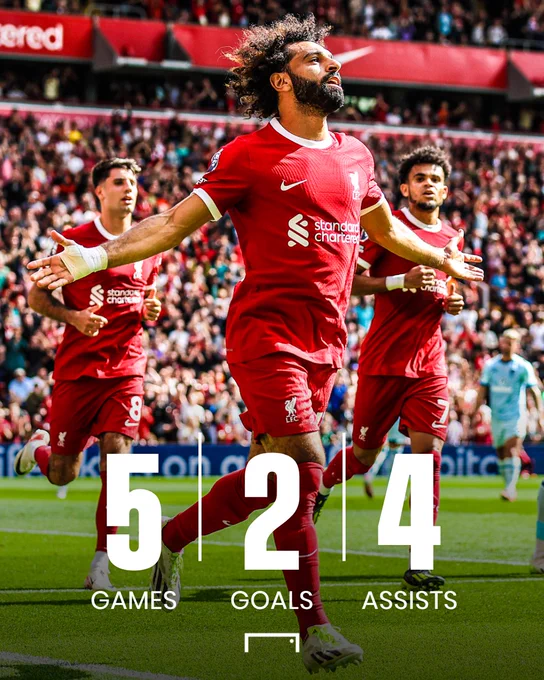 The Reds went into the early kickoff tie versus Wolverhampton Wanderers, a shadow of their 2022/23 season self, with the players and its midfield particularly reminding fans of the tired days of Jordan Henderson and Fabinho trying to run through the intensity of the premier league.
Wolves came in with a stunner, with Hwang Hee-chan putting in the fear of God into Liverpool's heart when he gave the home side the lead in the 7th minute.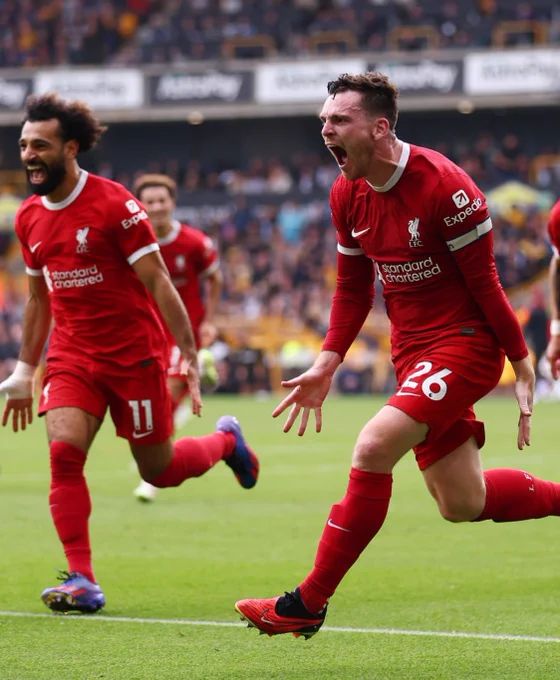 The Reds defence was what you would call a shamble, with academy graduate, Jarrell Quansah the only inspiration at the back as opposed to senior figures like Joel Matip and Joe Gomez.
However, Mohamed Salah comes through for his team on a day that had Liverpool captains, Virgil van Dijk and Trent Alexander-Arnold absent through suspension and fitness concern.
The Egyptian inspired his side to a 1-3 win, setting up goals for Cody Gakpo, Andrew Robertson and Harvey Elliott to secure all 3 points for the Reds.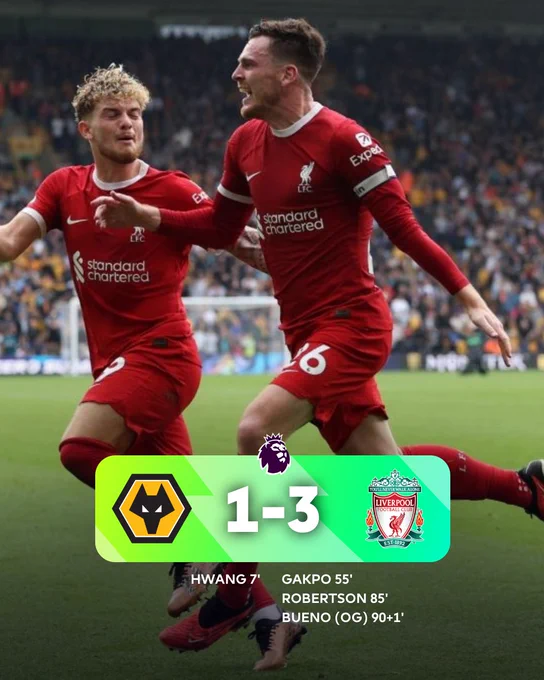 A hattrick of assists for Mohamed Salah, on the back of 5 goal contributions since the start of the premier league season on Saturday against Wolverhampton Wanderers at lunch time kickoff.
Al-Ittihad may have put a price tag on the Egyptian, but his performances for the Merseyside club, has shown Mohamed Salah is priceless to Liverpool.
It is a question that fans will come to ask themselves after this season, and in the eventuality that Salah leaves the club; Where will Liverpool be without Mohamed Salah?