UNIPORT VC under fire as students protest closure of tuition portal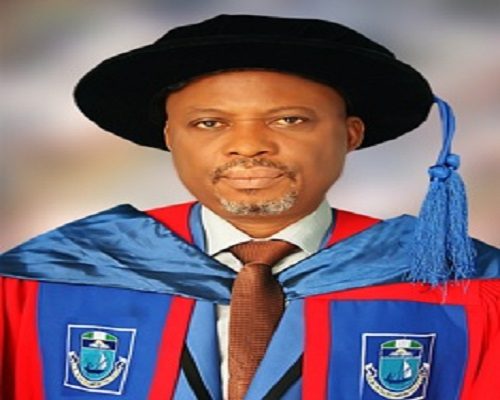 Students of the University of Port Harcourt have protested against what they described as the high-handedness of the Vice Chancellor of the institution, Prof. Ndowa Lale.
The students, in their thousands, took to the streets of Port Harcourt to kick against the alleged rigid attitude of Lale towards the payment of tuition fees.
Some of the students who spoke with newsmen on the condition of anonymity decried the the VC's refusal to approve access to the institutions Internet portal to enable students pay their fees.
The students said the VC had turned a blind eye to the economic situation of the country which had deprived many students opportunity to pay their fees.
They called on the Federal and the Rivers state government to prevail on the VC and the Governing Board of the institution to avoid another round of violent protests by ordering the opening of the school's tuition payment portal.
One of the students simply identified as Martha said, "We do not know whether Lale is not a citizen of this country for him not to understand that things are difficult for many people.
"I have paid my fees but many of class mates are yet to pay because of the recession that is affecting everybody.
"We cannot accept this victimization. All hands are not equal. UNIPORT is the only school that closes portal while other institutions leave it open for students to pay anytime they have money. This VC has destroyed this school."
Another student said, "This VC is behaving like the Pharoe that persecuted Israelites. We have begged him but he has refused to listen.
"How can he say those who did not pay school fees in first semester will have automatic carry overs? Many parents are finding it hard to pay their children's school fees because of what is happening in the country now.
"We have begged and begged but he will never listen, so we are calling on he Federal government to talk to him to open the portal or they should just remove him. Things have not been normal since Prof. Lale became the VC of the this school."
It could be recalled that a similar action by the VC sparked a violent protest in the institution, that led to the killing of a final year student.