Twitter video leaks players likely to depart Liverpool this summer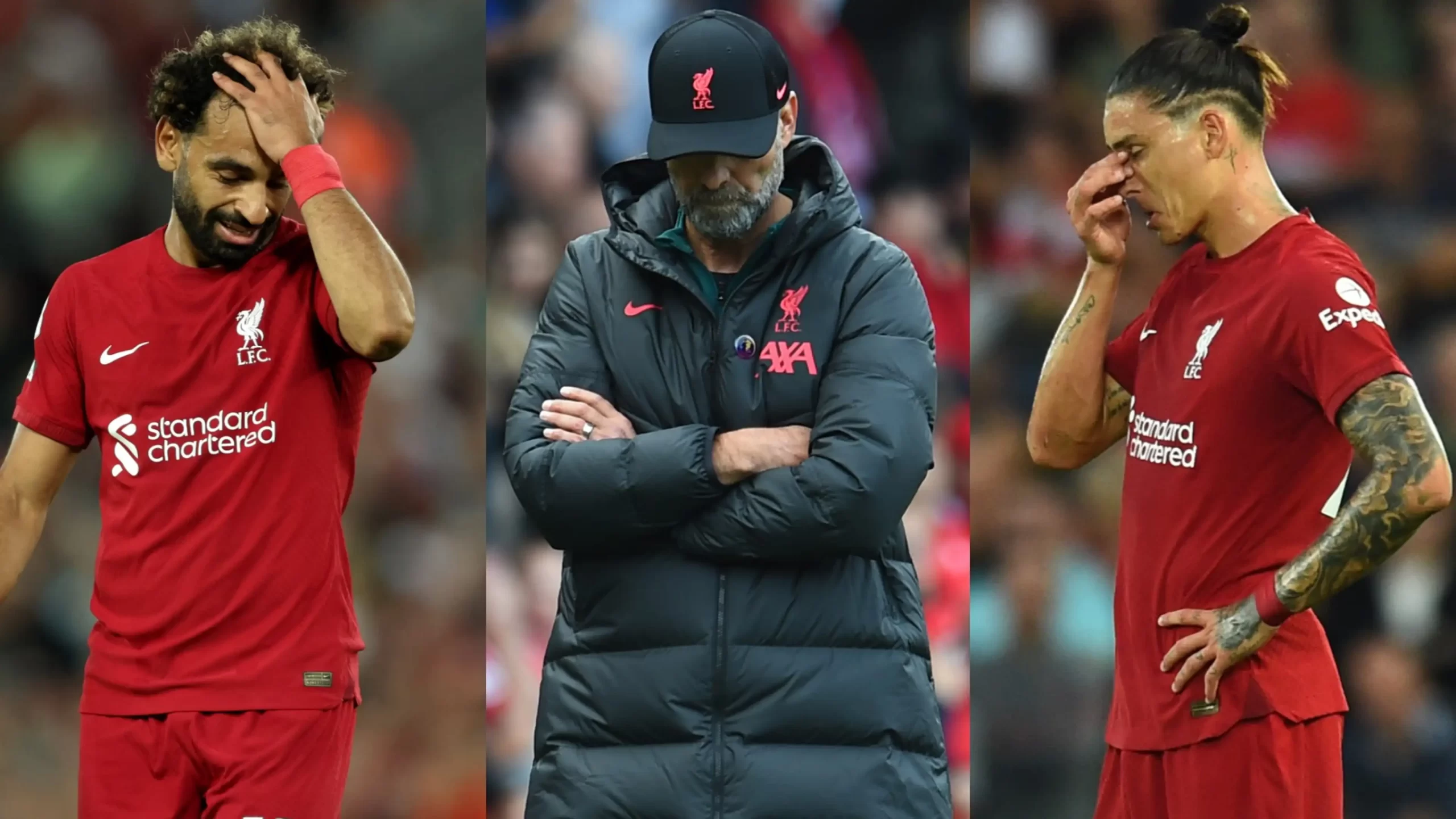 Liverpool Football Club has found itself at the center of speculation after a video surfaced from inside the team's dressing room, hinting at potential departures ahead of the upcoming season.
The footage, which has caused a stir on Liverpool Twitter, shows the players' lockers adorned with the new home kit for the upcoming campaign. However, three players, Joel Matip, Joe Gomez, and Thiago, still have their old shirts hanging, leading fans to speculate about their futures at Anfield.
Manager Jurgen Klopp has already been active in the summer transfer window, securing the signing of Alexis Mac Allister from Brighton while parting ways with players such as James Milner. Liverpool remains active in the market, with strong links to Nice midfielder Khephren Thuram, indicating the club's intention to bolster their squad for the 2023/24 season.
However, Klopp also appears to be considering trimming his squad, as suggested by the video circulating on social media. The sight of Matip, Gomez, and Thiago's old shirts remaining in the dressing room has ignited discussion among fans, fueling speculation about their potential departures.
Opinions among Liverpool supporters on social media vary regarding the potential exits. Some suggest that Thiago could remain for another season, but Gomez should be sold promptly. Others propose that Matip could stay for another season as well.
Many fans emphasize the need for high-quality replacements if these players were to depart, citing injury concerns and the impact of injuries on previous seasons' performances.
The discussion has also raised tactical considerations, with some fans suggesting that if Trent Alexander-Arnold is deployed in midfield, Thiago's presence may not be as necessary, prompting a focus on signing a defensive right-back and a midfield player.
Additionally, fans express mixed sentiments about the potential departures, with some considering it a positive move if adequate replacements are secured.
As the speculation surrounding the future of Matip, Gomez, and Thiago continues, supporters eagerly await further developments.
The absence of new shirts for these players in the dressing room has ignited conversations about potential departures, while fans hope that Liverpool is actively working behind closed doors to secure new signings and adequately strengthen the squad.
The summer transfer window remains open, and Liverpool's intentions and actions in the coming weeks will determine the composition of their squad for the upcoming season.
Klopp and the club's hierarchy will undoubtedly consider multiple factors as they make decisions about potential departures and new acquisitions, aiming to maintain their competitiveness in domestic and European competitions.
Interesting that Matip, Gomez and Thiago don't have the new kits up!🤨 #LFCpic.twitter.com/RfpGnkqSHF

— Anything Liverpool (@AnythingLFC_) June 21, 2023