Stop Singing About Your Sex Tape – Kemi Olunloyo Bashes Tiwa Savage Over "Loaded"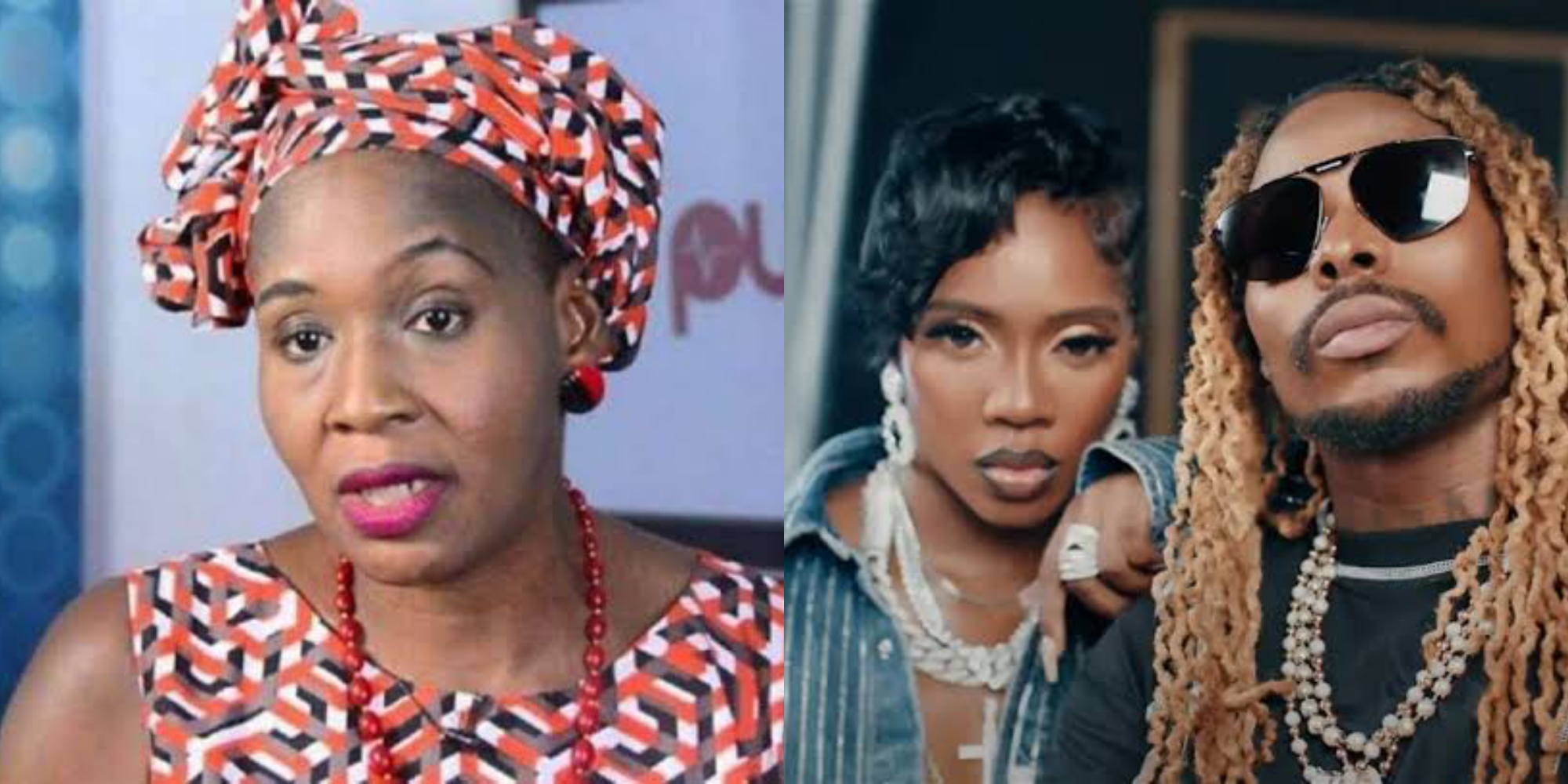 Controversial journalist, Kemi Olunloyo has given her take on Tiwa Savage's newly released song with Asake, "Loaded."
In the song titled "Loaded", Tiwa Savage sang about how she remained u bothered about her sex scandal and how many thought that would be the end of her.
Recall that in October 2021, social media went haywire when the sex tape of the singer, Tiwa Savage, with an unidentified man leaked online.
In the new song with YBNL signee, Asake, Tiwa Savage spoke about the incident and how many thought the scandal would destroy her.
Awon blogger, blogger t'on fe mi gba star-(The blogger, blogger that wants to use me to shine) Sex tape o'le baye mi je,- (sextape cannot be the end of me) igbadun kekere yen- (that small enjoyment) Na who never fuck before, hands in the air", she sang in part.
Kemi Olunloyo, however, lampooned singer, for referencing her bedroom tape scandal.
The former journalist came at Tiwa, reminding her that she has a son.
Taking to Twitter, she wrote:
TIWA SAVAGE's NEW SONG: 🎶sex tape o le baye mi je (sex tape can't spoil my life), igadun kekere yen (that small enjoyment)🎶 BUT IT CAN INFLUENCE YOUNG GIRLS TIWA. STOP SINGING ABOUT IT #ChrislandScandal, You have a son‼"
See her post below: