President Tinubu to arrive Abuja after bilateral meeting in UAE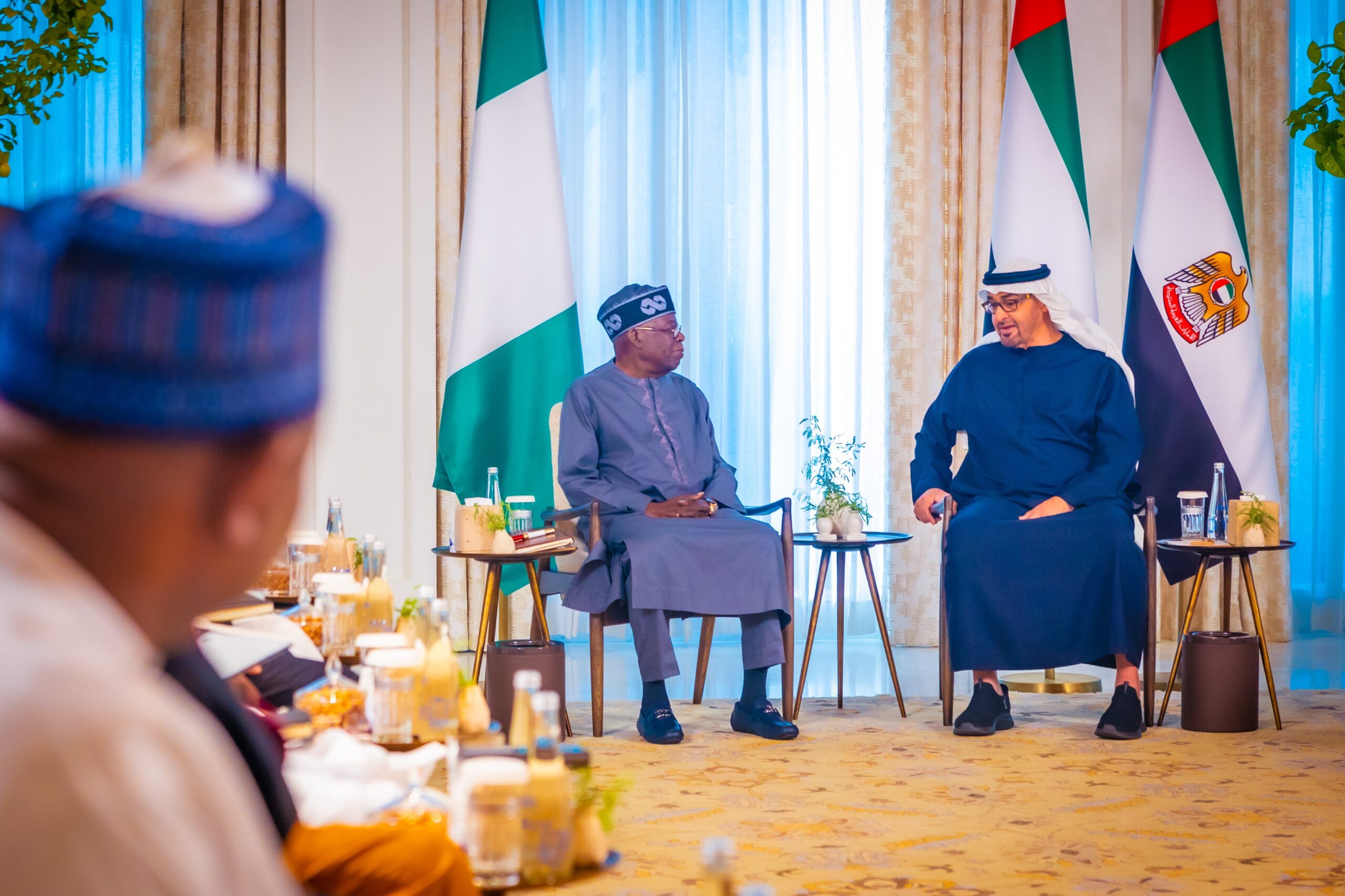 President Bola Tinubu of Nigeria has departed from the United Arab Emirates (UAE) following a fruitful bilateral meeting with His Highness Sheikh Mohamed bin Zayed Al Nahyan, the UAE's leader.
This meeting marks a significant milestone in resolving the diplomatic tensions that had strained relations between the two nations.
In a landmark agreement reached during the meeting in Abu Dhabi, President Tinubu and his UAE counterpart finalized the immediate lifting of the visa ban that had been imposed on Nigerian travelers.
Furthermore, as part of the historic accord, both Etihad Airlines and Emirates Airlines are set to swiftly resume their flight schedules to and from Nigeria, without any further delays.
Importantly, no immediate financial burden is placed on the Nigerian government as per the agreement between the two heads of state.
Recognizing President Tinubu's commitment to economic development diplomacy and the proposals presented during the meeting, an agreed framework has been established.
This framework entails substantial investments, worth billions of U.S. dollars, to be injected into various sectors of the Nigerian economy, including defense and agriculture.
These investments will be facilitated by the investment arms of the UAE government.
Moreover, President Tinubu successfully negotiated a joint foreign exchange liquidity program between the two governments, details of which will be unveiled in the coming weeks.
The program is expected to enhance economic cooperation and strengthen financial ties.