In eight years, I've doubled Nigeria's infrastructural fortunes – Buhari declares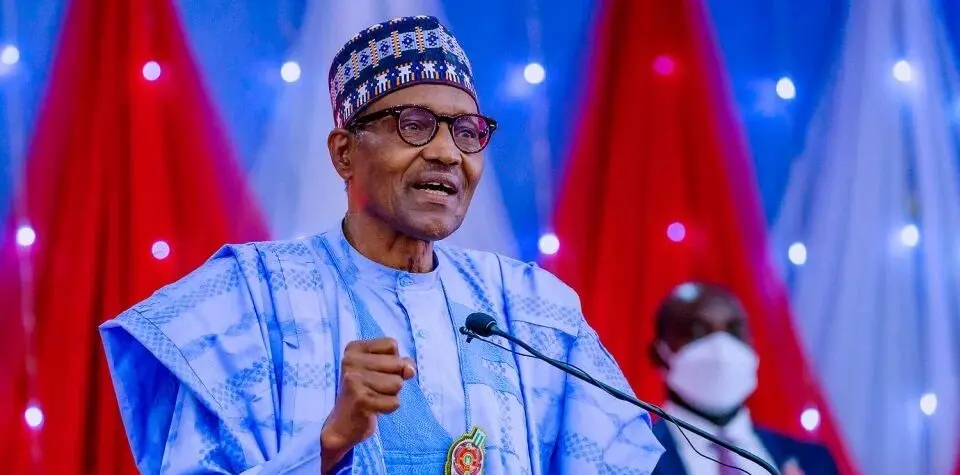 President Muhammadu Buhari, just two days before the inauguration of the incoming administration, has asserted that his eight-year tenure has witnessed a significant doubling of Nigeria's infrastructural development.
In a statement released on Saturday via his verified Twitter handle, President Buhari highlighted the remarkable progress made in expanding Nigeria's stock of infrastructure relative to the country's Gross Domestic Product (GDP). He claimed that during his leadership, the infrastructure-to-GDP ratio had grown by an impressive 20 percent.
Emphasizing the critical role of infrastructure in alleviating poverty, President Buhari underscored the importance of investing in this sector. He stated that without robust infrastructure, the journey out of poverty becomes considerably more challenging.
Moreover, President Buhari argued that Nigeria's rising debt profile should be examined in conjunction with the country's increasing assets and investment profiles. He sought to contextualize the country's infrastructural growth achieved under his administration, despite facing adversities such as plummeting oil prices, recession, and global economic downturns.
"In eight years, I am proud to say that we have doubled Nigeria's stock of infrastructure to GDP from about 20% to over 40%, and that is no small undertaking," President Buhari expressed.
He acknowledged that this progress was realized amid the unprecedented challenges posed by the near-zero oil prices, an unanticipated recession, the unforeseen COVID-19 pandemic, and the ongoing global repercussions of a war in Europe.
President Buhari, who assumed office in 2015 following his victory over former President Goodluck Jonathan, was re-elected for a second term in 2019.
The handover ceremony to the incoming administration, led by Bola Ahmed Tinubu, is scheduled to take place on Monday, May 29, 2023.
As President Buhari prepares to step down, his claims regarding the advancement of Nigeria's infrastructure sector in his tenure have sparked discussions and debates among observers and stakeholders, prompting an evaluation of the country's overall infrastructural landscape and its impact on the nation's development.