Nigerian Political Scenery as Peter Obi moves to tackle PDP disqualification suit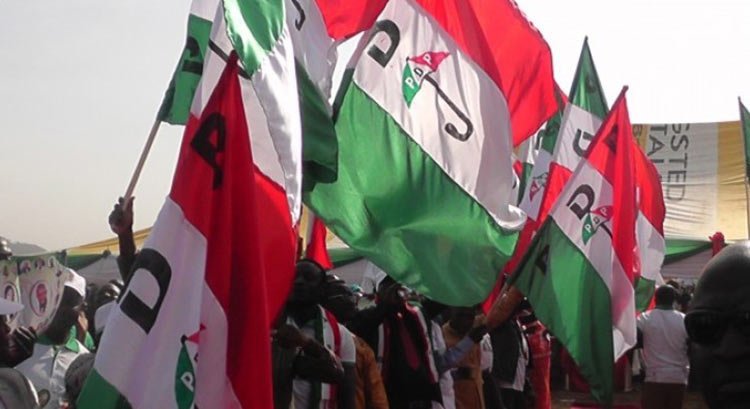 The People's Democratic Party (PDP) have made moves to disqualify Labor Party's presidential candidate, Peter Obi, after he replaced initial running mate Doyin Okupe for Yusuf Datti Baba-Ahmed.
The suit is all in a move to better place the side at an advantage for the 2023 general elections as the political party finds the nomination of Doyin Okupe as a placeholder, an act worthy of disqualification.
The former Anambra State governor and PDP member has requested the Federal High Court in Abuja to dismiss the suit.
The PDP has earlier made moves to sanction Obi from replacing Okupe and also to prevent opposition party APC from replacing Kabiru Masari as running mate to Bola Tinubu.
In response to the suit, Peter Obi's legal counsel, Alex Ejesieme (SAN) asked the court to dismiss the suit on four grounds stating:
The PDP's suit is speculative, conjectural, and devoid of hard facts.
In quote he said:
"The plaintiff has not disclosed any reasonable cause of action to activate the jurisdiction of this court. The subject matter of the plaintiff's suit is not situated within the jurisdictional confines of the Federal High Court. The plaintiff's suit is a gross abuse of court process"
The People's Democratic Party's argument is that the term placeholder is unknown to the Electoral Act and even alleging to the fact Okupe even admitted being a placeholder.
Ejesieme then responded that:
"Assuming it is established that the 3rd (Tinubu) and 6th (Obi) defendants did indeed make media publications indicating the alleged placeholder status of the 4th (Kabiru Madari) and 7th (Okupe) defendants, does that in its own right constitute a wrongdoing sufficient to activate the cause of action on the plaintiff?
"Is the conduct of the elections for which the defendants are to contest in, bound by the statements made in the media? Obviously not, my lord."