PDP governors slam FG for attacking Obaseki over ₦60B printing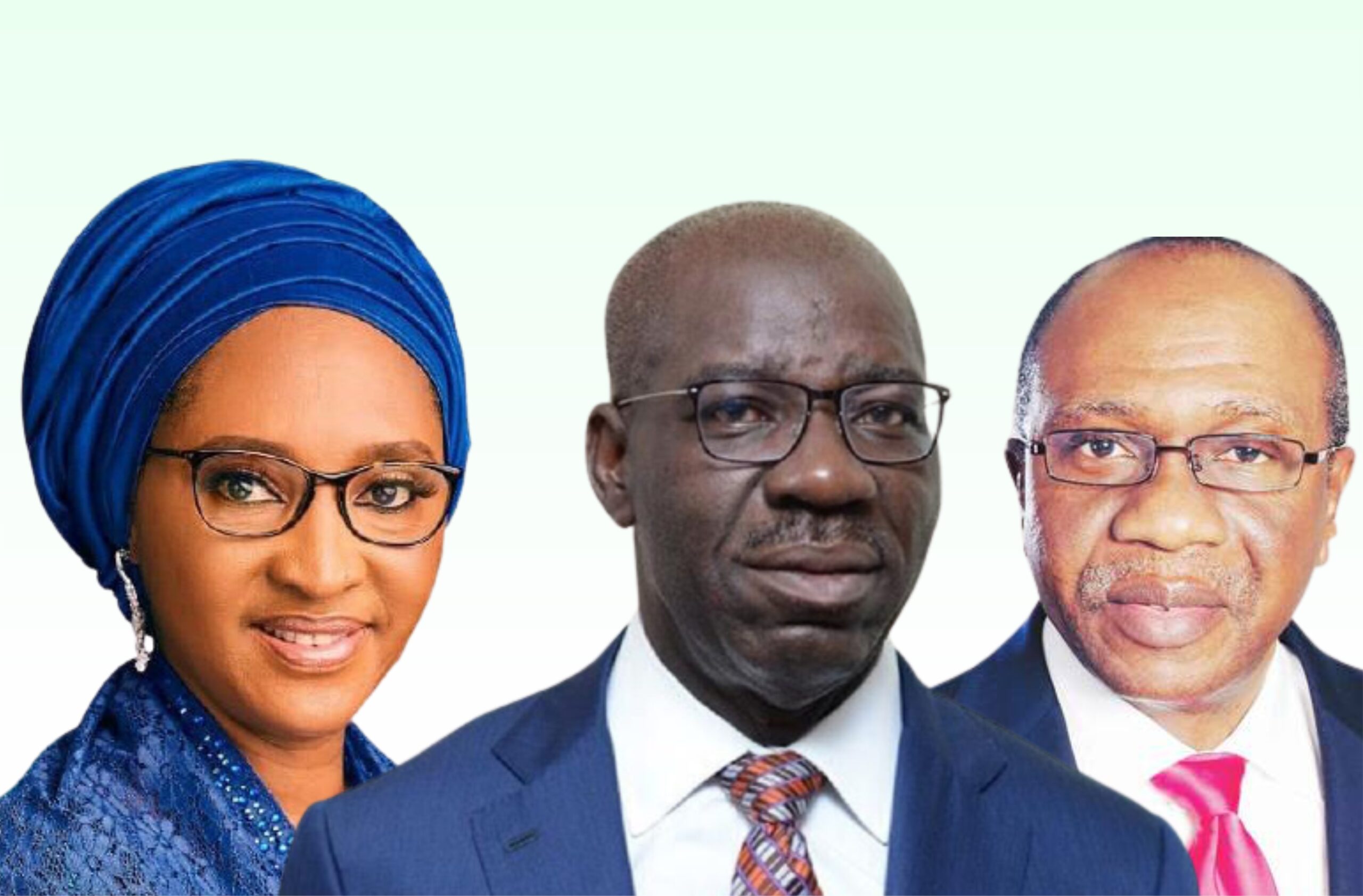 DOWNLOAD MP3 HERE
On Sunday, the Peoples Democratic Party Governors Forum in a statement by its Director General, Cyril Maduabum, announced that it was alarmed at the partisan slant patriotic advice to the Federal Government by Obaseki , on its monetary policies had assumed.
Recall that the Governor of Edo State, Godwin Obaseki had blamed the Minister of Finance, Budget, and National Planning, Zainab Ahmed, for refuting that the Federal Government printed N60 billion in March to assist distribution to states.
According to the major Forum, "Governor Obaseki has a background in economics and finance and he is a very responsible governor who talks in a measured way. His advice, which by the way has been corroborated by none other than the governor of the CBN himself, and the international ratings agency FITCH, should be heeded rather than being crucified for sounding a note of caution."
The forum admitted that the Federal government had been supporting states in the area of agriculture, budget and a few other areas of intervention.
It asked, "Is the CBN trying to be vindictive and vengeful by recalling its loans to the states because of an informed advise by a governor?. It is unfortunate that governance has plummeted to this level.
"The Federal Government should plug financial leakages in the system and curb wasteful expenditure of billions of naira on projects that can be executed by the private sector and save a lot of money in the process, thereby relying less on ways and means by the CBN, which brings pressure on the Naira with its inflationary consequences. Inflation in Nigeria is currently at 18.2 per cent, the highest in recent years. We should all be concerned to find ways of stemming the tide."
The Progressive Governors' Forum, in a statement on Saturday by its Chairman, Governor Abubakar Atiku Bagudu of Kebbi State, said it initially thought that Obaseki's statement was in a private meeting.
The forum said, "We were however shocked to see yet another response from our colleague to the rebuttal by the Finance Minister insisting that the March 2021 FAAC was augmented via the printing of the money."
The Caretaker/Extra-Ordinary Convention Planning Committee of the APC called on Nigerians especially the opposition PPP to allow CBN to perform its statutory functions.
The CECPC, in a statement issued on Sunday and titled 'CBN should be allowed to efficiently, effectively perform its mandate – APC,' argued that central banks in other climes also printed money during economic crises.
The statement was issued by the party's Secretary. Senator John Akpanudoedehe.
Obaseki served in the Nigerian Securities and Exchange Commission Committee on the Re-activation of the Nigerian Bond Market and the review of the Investment and Securities Act. Between 2006 and 2009, he also served as a member of the Nigerian Stock Exchange.
👉Enjoy Full Access to Complete Primary & Secondary Education Online Here👈
😎PASS WAEC, JAMB-UTME, NECO, BECE IN 1 SITTING. GUARANTEED HERE💯