Ondo commercial motorcyclists protests death of 2 colleagues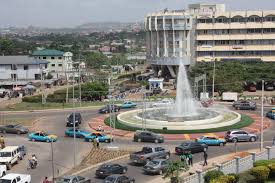 Some Ondo state commercial motorcyclists went on a rampage as a mobile policeman kills a colleague protesting the death of another on Wednesday.
According to The Punch, a mobile policeman guarding a petrol station at Arakala area of Akure had killed a commercial motorcyclist, popularly known as 'okada rider', who was protesting the death of a colleague.
The colleague who died earlier had been hit by a vehicle allegedly belonging to the state Ministry of Agriculture. The driver of the vehicle reportedly escaped from the scene.
Read also: Ondo Rep seat is vacant, Gbajabiamila
The Punch reports that the policeman had allegedly fled after killing the motorcyclist protester.
💰Make, Manage & Multiply More Money FREE CLICK HERE👌
How to JAPA to the UK easily [Free Application Templates]