Omotola Jalade Ekeinde: biography, age, family, net worth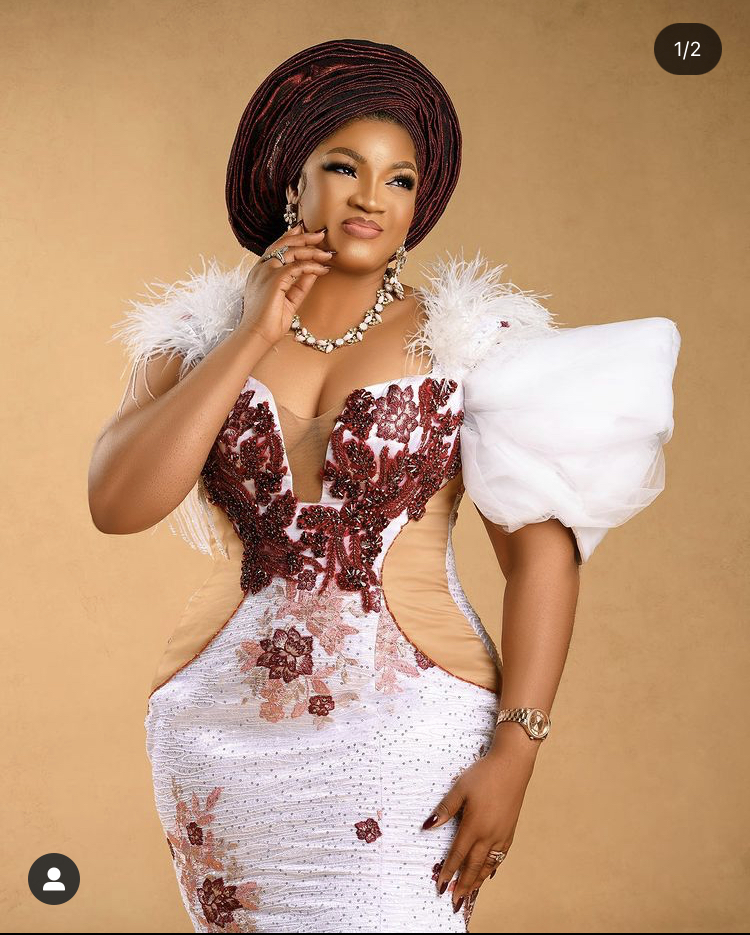 All you need to know about Omotola Jalade Ekeinde popularly known as Omotola Jalade Let's take a look at her Biography, Nationality, Career, Age, Net worth, Family.

ABOUT
Omotola Jalade Ekeinde MFR is a Nigerian actress, singer, philanthropist and former model.
EARLY LIFE
Omotola Jolade Ekeinde was born on 7th February, 1978 in Lagos, Nigeria to her parents Oluwatoyin Jalade & Oluwashola Jalade. She is originally from Ondo State, Nigeria but grew up in Lagos, Nigeria.
EDUCATION
Omotola Jolade Ekeinde attended Oxford Children School Lagos, Chrisland Primary School Lagos & Command Secondary School Kaduna. She had a brief stint at Obafemi Awolowo University Ile-Ife & Yaba College of Technology where she studied Estate Management.
CAREER
Omotola's original ambition was to work in business management, while awaiting her results from university, she began modelling to earn a living
Omotola got into acting by accident. She started out as a model, and followed her friend to an audition. Her friend didn't get the part but she encouraged Omotola to audition. The rest they say is history. She got a role in the sequel of the Nollywood classic 'Nneka The Pretty Serpent' but she turned it down because her mother did not approve of her role as a mermaid. Omotola was paid 43,000 as her fee for her very first movie and has starred in over 200 movies some of wgich include Venom of Justice, When Love Dies, Die Another Day, Alter Ego and Ije: The Journey.
Omotola considers her best role to be the one she played in 'My Story' with Van Vicker, as well as her breakout role in 'Mortal Inheritance'. In 2005, Omotola Jalade-Ekeinde joined the Nigeria music industry and released her debut album 'Gba.'  In 2013, she was honoured in Time magazine's list of the 100 most influential people in the world alongside Michelle Obama, Beyoncé and Kate Middleton.
Omotola's reality show "The Real Me" made her the first Nigerian celebrity to own a reality show. In 2005, she became a United Nations WFP (World Food Programme) Ambassador, going to missions in Sierra- Leone and Liberia. In a list compiled by Yahoo in 2015, Omotola was listed among the highest-grossing movie stars one has never heard of; the listing included Shah Rukh Khan, Frank Welker, Bob Bergen, Jack Angel and others. Contrary to popular opinion, the actress said bedroom scenes are not glamorous. 
In 2012, CNN Travel noted Omotola's famous tongue (accent) on their list of the world's 12 sexiest accents. Omotola lent her voice in 2010 to the Rewrite The Future Campaign of Save The Children UK. Through her NGO, Omotola Youth Empowerment Programme, she is known to be fierce human rights campaigner and philanthropist.
FAMILY
Omotola grew up in a family of five: her parents and two younger brothers; Tayo and Bolaji Jalade. Her mother, Oluwatoyin Jalade née Amori Oguntade, worked at J.T Chanrai Nigeria and her father, Oluwashola Jalade, worked at the YMCA and the Lagos Country Club.
PERSONAL LIFE
Omotola Jalade married Captain Matthew Ekeinde in (1996). The couple later held a white ceremony on board a Dash 7 aircraft while flying from Lagos to Benin in (2001), with close family and friends present. She gave birth to her first daughter on 30 March 1997. Together, they have four children, Princess, M.J, Meraiah and Michael. She lost her father in 1991.
ACHIEVEMENT
She has an NGO project called the Omotola Youth Empowerment Programme. She has campaign for many amnesties international.
Omotola has over 40 domestic and international awards to her credit. She was the youngest actress to win "The Best Actress Overall" at the THEMA awards back in 1997. She has won the Africa Movie Academy Award for Best Actress in a Supporting Role and Popular Online Choice (Female) on numerous occasions.
In 2014, she was honoured by the Nigerian government as a Member of the Order of the Federal Republic, MFR for her contributions to Nigerian cinema. On November 9th, 2013, Oba Victor Kiladejo, the royal king of Ondo Kingdom conferred Omotola with a chieftaincy title in her hometown of Ondo State.
NET WORTH
Omotola Jolade Ekeinde is one of the richest & most influential actress in Nigeria with an estimated net worth of $1.2 Million Dollars.
💃Pass WAEC, JAMB, POST-UTME & more in One Sitting for FREE!💯
GET FREE Love, Sex, Marriage, Relationship and Dating Tips Now