More Details: "It wasn't his first time with men" – Convicted fraudster says, narrates sensual escapade with Barrack Obama (video)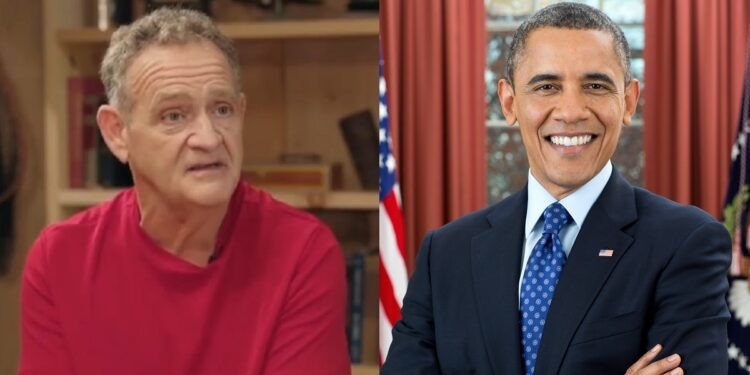 Larry Sinclair, a convicted fraudster, has come out once again to tell of his alleged sexual escapade he had with the former US president Barrack Obama.
During an interview on September 6 with Tucker Carlson, Sinclair acclaimed that he and the former black president engaged in cocaine abuse and engaged in sexual activities in Chicago, USA, in 1999.
TopNaija understands that the convicted fraudster first made these allegations over 15 years ago. However, he was ignored because he had no concrete evidence to support his statement.
Now in the interview, Sinclair narrated how he met Obama through a limousine driver who was acquainted with the then-Illinois representative.
According to him, they used crack cocaine together, and then he performed oral sex on him (Obama). He said the same activity repeated itself when Obama visited his hotel room the following day.
Speaking further, he claimed to have believed that the ex-us president had engaged in same sexual activity with other men before their encounters and had used crack cocaine before.
He said Obama had a problematic marriage at the time, therefore, referring to him as a "manipulative" person who sought to use him.
According to the DailyMail, Sinclair booked a space at the Washington DC Press Club in 2008 to tell his tale and self-published a book titled 'Barack Obama & Larry Sinclair: Cocaine, Sex, Lies, & Murder?' in 2009.
Watch him speak below,