Liverpool's season unravels as Van Dijk sent off vs. Newcastle
The season is about to be over for Klopp and Liverpool
Liverpool's star defender Virgil van Dijk was handed a straight red card during a clash against Newcastle United.
The incident occurred when the Dutch powerhouse brought down Swedish international Alexander Isak just outside the Newcastle penalty area, as Isak was making a determined run towards the goal.
The decision by referee John Brooks to issue a red card left both Van Dijk and Liverpool's manager Jurgen Klopp in a state of disbelief. The call was subjected to a VAR review, which ultimately confirmed the referee's decision, much to the frustration of the Liverpool camp.
Although Van Dijk's tackle did successfully connect with the ball as he dispossessed Isak, the referee deemed that the defender's approach from behind was overly aggressive, resulting in the red card.
Even after the VAR check, Van Dijk continued to express his disagreement with the decision. He engaged in an animated discussion with the referee, Klopp, and the rest of the Liverpool coaching staff as he headed towards the bench.
Liverpool's troubles had begun earlier in the match when a mistake by Trent Alexander-Arnold allowed Newcastle to take a 1-0 lead.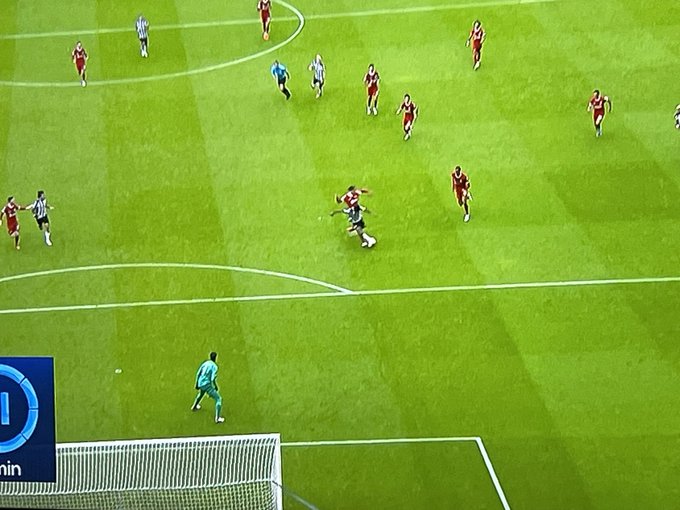 A mishandling of Mohamed Salah's back pass led to Anthony Gordon capitalizing on the loose ball and scoring.
The match has been marred by additional controversy when Alexander-Arnold managed to avoid a second yellow card for pulling back Gordon.
Initially booked for dissent after an altercation with Gordon that saw him pushed off the field, Alexander-Arnold escaped a second booking despite holding onto Gordon's shirt once play resumed.
In an attempt to compensate for Van Dijk's absence, Klopp promptly substituted forward Luis Diaz with Joe Gomez.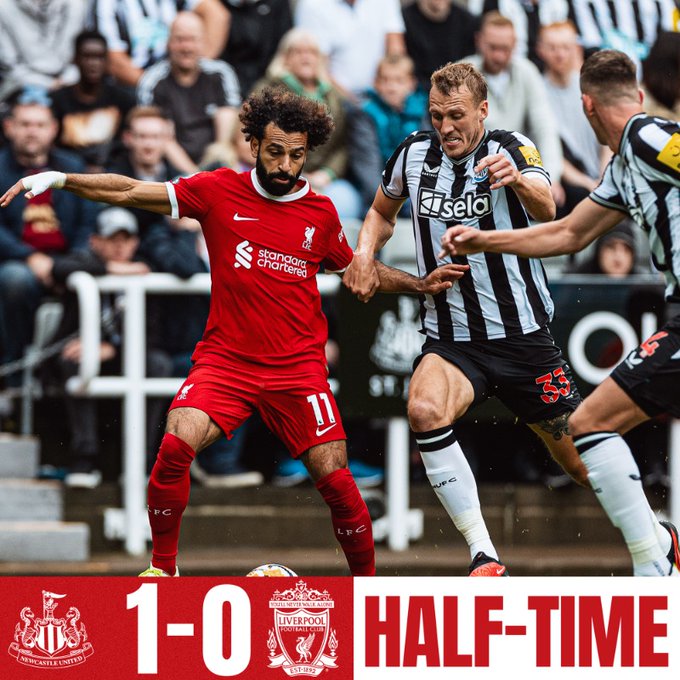 However, with only 10 players on the field, Liverpool face an uphill battle to overturn the deficit.