I won't answer your question — Tobi Amusan blasts Irish Journalist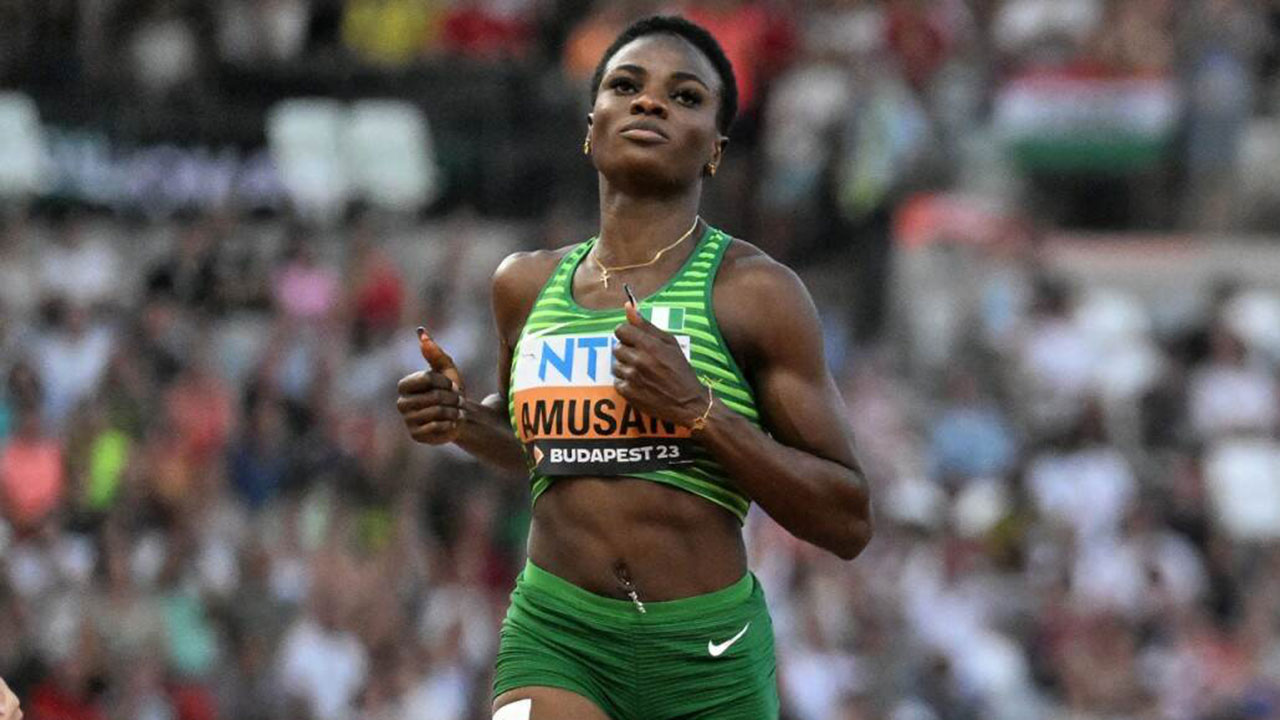 Nigerian athlete, and 100-meter hurdles world champion, Tobi Amusan lost her cool at an Irish journalist, Cathal Dennehy over his line of questioning during a press conference interview ahead of the 2023 World Athletics Championship in Budapest.
The Nigerian athlete who almost lost her spot in the Budapest tournament over anti-doping rule violations allegations was faced with answering questions relating to the doping scandal.
Amusan's journey to the championships faced uncertainty when reports emerged that she had supposedly failed three doping tests within a 12-month period.
However, the Athletics Integrity Unit intervened, and an independent panel examined the case.
Consequently, the doping accusations were dismissed, leading to the lifting of her indefinite ban from the sport and a return to the ongoing championships.
Following her impressive performance in the Heat 5 of the tournament that sees her qualifying for the semi-finals, Tobi Amusan engaged the press in Budapest, where she was faced with Cathal Dennehy's question.
Cathal Dennehy who is an Irish journalist asked Tobi Amusan about the doping allegations, quoting to Amusan;
"Tobi, just on the point to the fans, I guess some of them are wondering what led to the charge. Would you be able to clarify the reasons behind that?"
Amusan's response was sharp and assertive, clearly revealing her irritation with the question and the doping allegations.
Amusan was quoted in an angry retort saying;
"I'm talking about my fans, and you're talking about charges. What charges?"
She went on to further air her frustrations with the repetitive nature of the question stating,
"Mr. Cathal, I am not going to answer your question. You've asked the same question five times now and I am not answering it. Ridiculous."

"You run fast, they want to talk about my shoes; you don't run fast, they want to talk about what's going on. Come on, cut me that slack."