'I was once a cheater'- Radio broadcaster, Daddy Freeze reveals [VIDEO]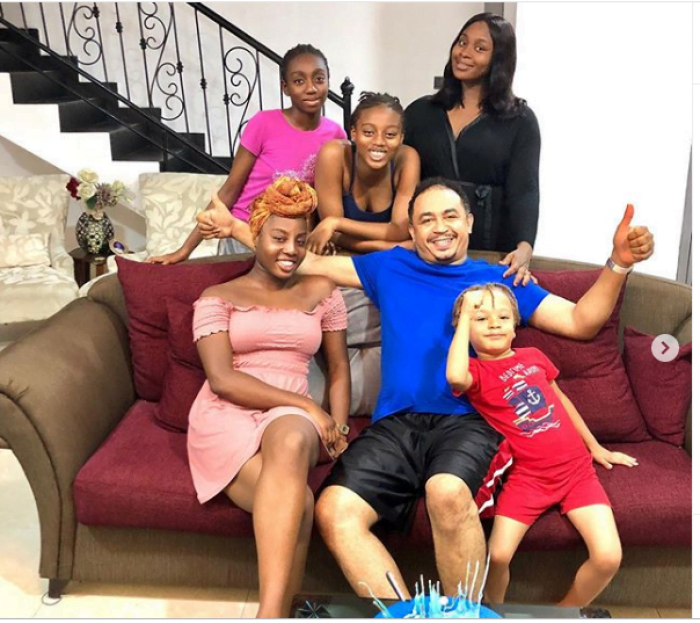 DOWNLOAD MP3 HERE
The moment radio broadcaster, Daddy Freeze revealed he used to be a cheater in a live video on his Instagram page.
Ifedayo Olarinde, popularly known as Daddy Freeze, is a Nigerian-Romanian broadcaster and radio talk show host. Daddy Freeze revealed that he was once a cheater during his live video, where he explained that although he was a cheater, now he has changed because he has found a better lady.
Daddy Freeze captioned his video "Is Divorce A Sin??". Talking about divorce, he said most people believe that divorce is a sin and because of that, they tend to stay in an abusive relationship instead of them leaving. He added that the bible never categorically say that divorce is a sin, although some pastors do use the book of Malachi to support their teachings. The radio host however made it clear that Jesus Christ himself confirmed that we can divorce on the ground of unfaithfulness, stating that there are a lot of reasons why people are always unfaithful in their relationship and couples need to work on it.
Daddy Freeze explained that he was once a cheater but he's no longer a cheater again because he's now satisfied with the woman he has, he said this in response to a comment made by one of his viewers that no matter the reason, a cheater will always be a cheater,
Watch the video below;
👉Get ahead with Free Primary & Secondary Education Online👈
PASS WAEC, JAMB-UTME, NECO, BECE IN 1 SITTING. GUARANTEED FREE👌