"I regret Tatooing Naira Marley's Name on my lap" – MandyKiss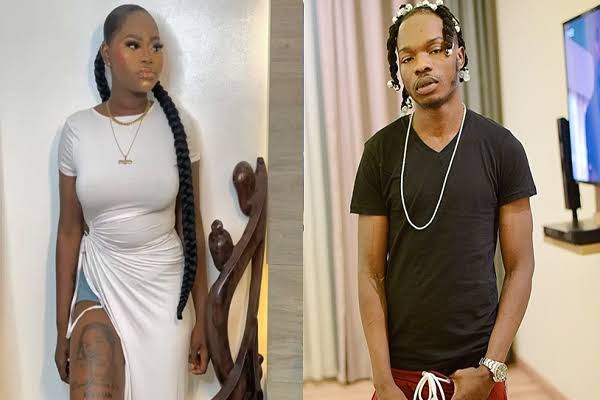 Former "Marlian" and TikTok influencer Mandy Kiss has openly revealed her remorse for tattooing Naira Marley's face on her thighs. 
She took to her instagram story to express her regret and she didn't mince her words as she referred to him as a "mess of a man".
In the aftermath of recent controversies linking Naira Marley to the untimely passing of singer Mohbad, netizens continue to react.
The unfolding drama surrounding Naira Marley and his alleged involvement in Mohbad's tragic death has sent shockwaves throughout the music industry and beyond.
As more details emerge, fans and critics have also begun to dissect the artist's lyrics, revealing hidden meanings that were previously overlooked.
Recall that it was  recently reported that netizens had reacted to a particular line in Naira Marley's song.
Known for frequently delving into themes of rugged behavior and and unruly acts, in one of his lyrics he talks about sending individuals to God.
This hints at him and his crew members commuting murder. While these lyrics were once dismissed as artistic expression, recent events have cast a new light on them, leading many to question their true significance.
Adding more controversy to the unfolding story, it was also  reported some days back that Mohbad had filed a petition against Sam Larry, an aide to Naira Marley, shortly before his untimely demise.
This revelation has only intensified the speculation surrounding the circumstances of Mohbad's passing.In response to this situation, Mandy Kiss shared her own personal regret about her tattoo tribute to Naira Marley.
While she has since covered up the tattoo, the ongoing controversies have made her regret ever getting them in the first place