How To Send WAEC Results To WES For Evaluation From Nigeria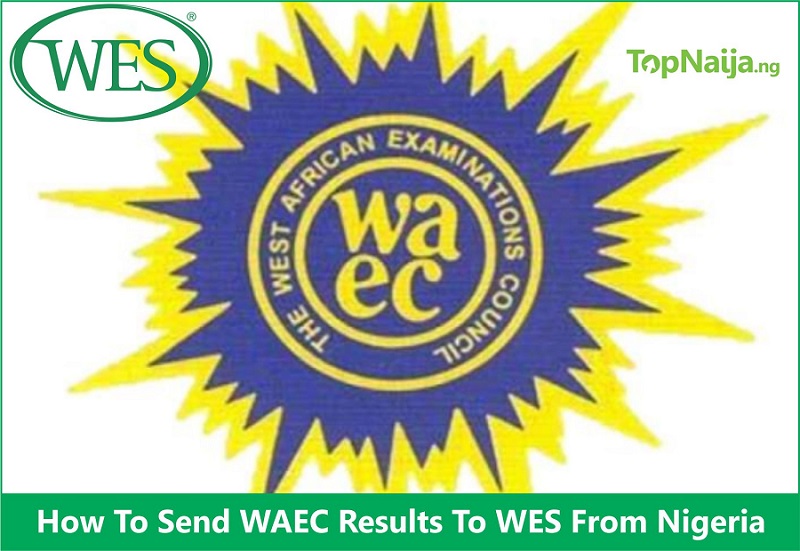 Recently, I needed to send my West African Senior School Certificate Examination (WASSCE) results to the World Education Services in Canada for verification, so I started researching for the best way to go about this. I was however shocked that there was no adequate or accurate information on exactly how to process WAEC results to WES for evaluation.
Thankfully, with help from few friends who had done this before, I was able to get it done. Then, I resolved to write about my experience to help other people avoid needless stress. So for those having worries on how to get their WAEC results sent to WES for evaluation and verification, we have highlighted the process in nine simple steps below.
STEP 1
Before you visit the West African Examination Council office, ensure to get two of your recent passport photos ready for this processing.
STEP 2
Make two clear photocopies of your WAEC result. Please note that it is important to use the certified Photocopy of your authentic WAEC result or the one printed from WAEC's official website. If you use the copy from your Secondary School, which has your school's name or letterhead, it would be refused.
STEP 3
Bring along with you Two Brown Envelopes as the envelopes would be required for the processing.
STEP 4
Compile all the above listed documents in a folder and head to WAEC Head Office in Yaba located at 21 Hussey Road, Yaba, Lagos. You may use Google Maps for ease. Once you get there, before entering WAEC premises, go to the Woman under a Tent directly opposite the WAEC office and tell her you need an Affidavit for WEC Confirmation of Results. As at May 2019, she charges N4500 per Affidavit, and you need just one, except you're doing for two people. She would also help with Postage Stamp and the WAEC Scratch Card as required by the World Education Services. You can also reach Iya WES, as she's fondly called directly on 08033632332. Please note it is advisable to leave your home as early as possible as the processing can be time consuming.
STEP 5
You won't be allowed into the WAEC office until 9AM (WAT). Once its 9AM, move immediately to the lady at the WAEC Reception and tell her what you came to do. You will be made to pick up your tag and sign in. Afterwards, proceed to 5th Floor and walk to the last room to your right. Don't forget to know before entering, and then tell the staff what you came to process.
STEP 6
The WAEC staff will access your document and staple them together with the brown envelope alongside an additional form which will be given you to fill at this point. Write your Details, WES address and Reference number appropriately on this form and the back of one of the brown envelopes.
STEP 7
Now, you will be asked to proceed to fourth floor (Room 1) to make your payment of N10,000. After this payment, take the receipt back to 8 on the Fifth Floor for confirmation. Please note that this payment is to WAEC and DOES NOT cover for courier services as you will pay for this separately.
STEP 8
Once the original receipt is handed over to you, you will be directed to the Courier Services downstairs at the Reception. Hand over the receipt and courier payment to the Courier Service of your choice. I used DHL and paid about N9000. The price for this range from N9000 to N11000, depending on the courier service you choose to use. Options include DHL, FedEx, UPS etc.
STEP 9
Ensure to collect the phone number and details of the Courier Service representative to track and ensure timely processing of your results to the appropriate destination.
From all of us at TopNaija.ng, we wish you best of luck!
There you have it and we hope you find this helpful. Feel free to share your experiences below if you have been able to Process & Send WAEC Results to WES from Nigeria to WES Canada or United States of America, and how fast it took for your results to get to its destination.