Fake Invigilator Arrested for Stealing Phones During Exam at OAU [video]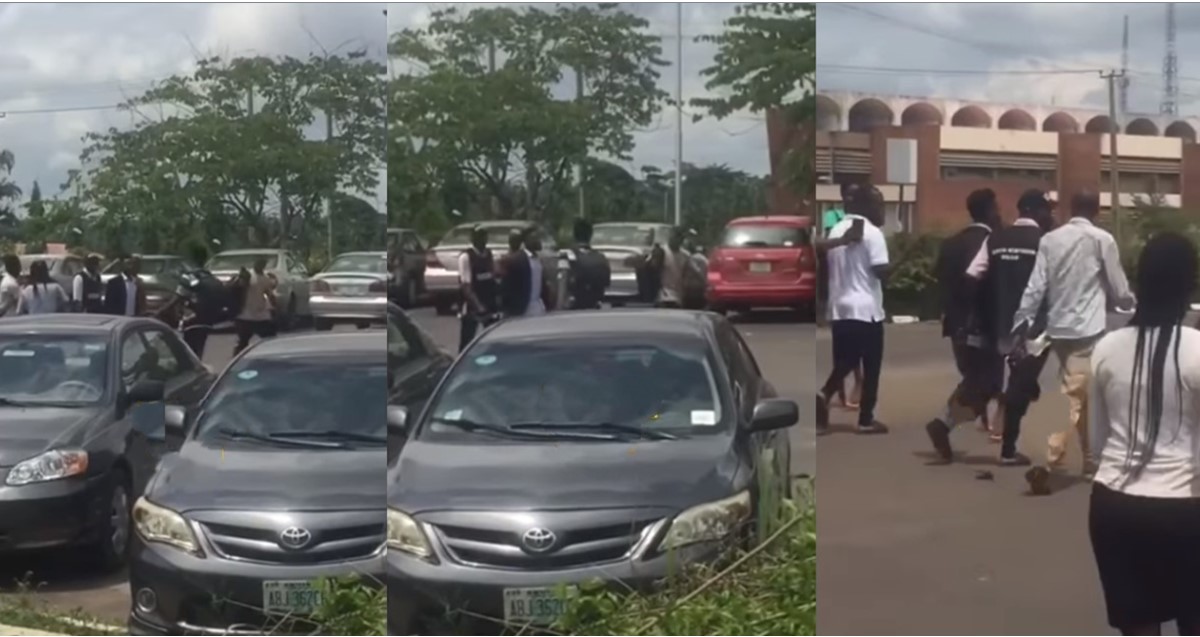 In a shocking incident at Obafemi Awolowo University (OAU) in Ile Ife, Osun State, a man allegedly disguised as a supervisor has been arrested for stealing phones during an examination.
The suspect, identified as an extra year student with outstanding courses to complete, had remained on campus to fulfill his academic obligations.
Taking advantage of his presence, the individual impersonated an exam invigilator and gained access to the examination centers.
Once inside, he reportedly began stealing students' phones.
However, luck ran out for the imposter as vigilant undergraduates caught him in the act and immediately exposed his fraudulent activities.
Chants of "Ole Ole!" (meaning thief in Yoruba) echoed through the exam hall, shaming the fake invigilator.
A video capturing the incident surfaced online, depicting the students closely monitoring the suspect while campus security swiftly intervened and apprehended him.
The imposter was subsequently handed over to the police authorities for further investigation and legal action.
Swipe to watch the video below;