Champions League Final: Mohamed Salah's words backfires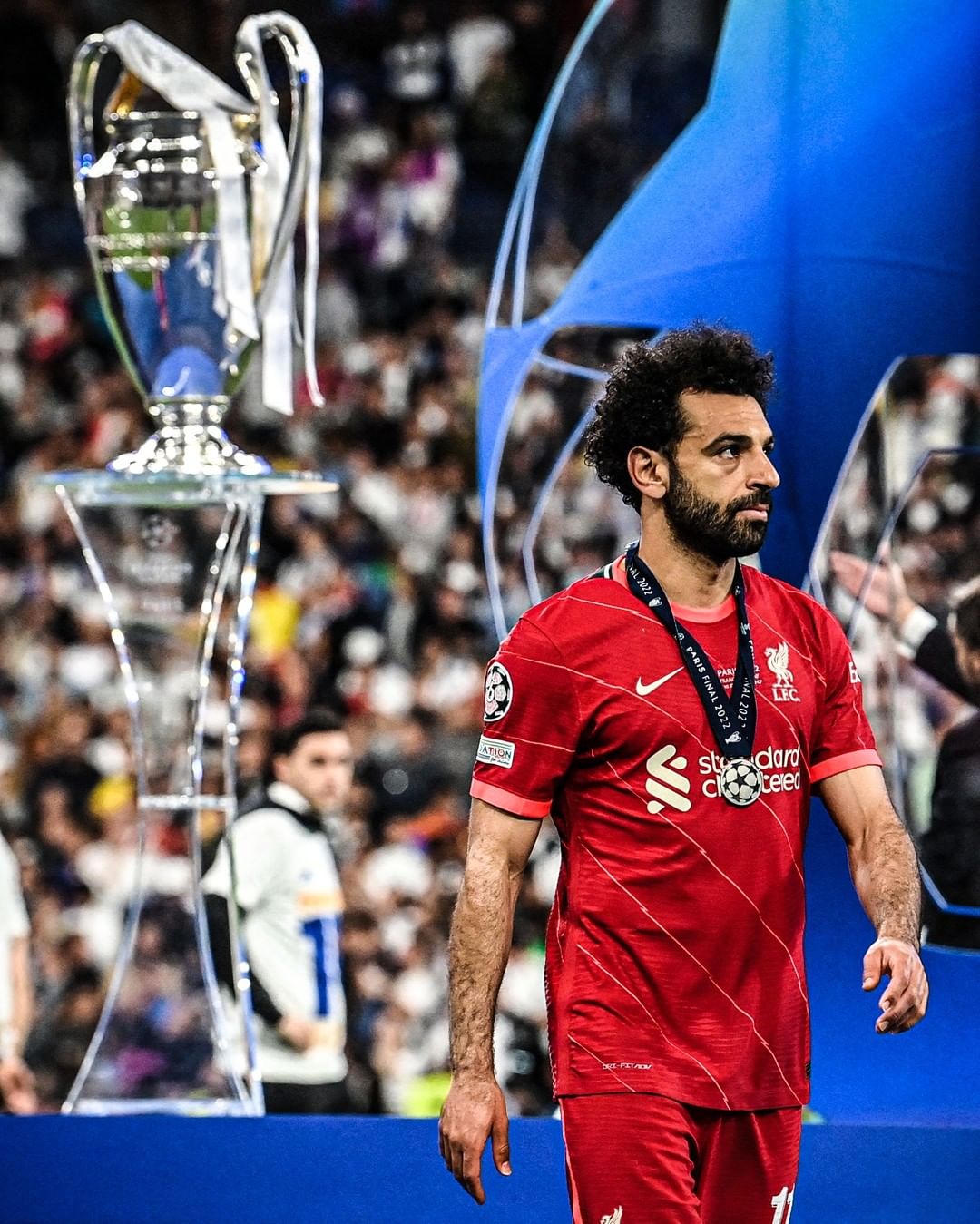 Walk on, Walk on…
For you'll never win Real Madrid in a Champions League final…
Not even if you are a Mo Salah running down the wing…
With Revenge…
It definitely will be the lyrics to a 'You'll Never Walk Alone' rendition sang by the Madrid fans to Liverpool's Mohamed Salah.
The loss of a Champions League final is one that hurts every player, particularly those that plays in them. And it even hurts more when you have to loose it twice to the same rival.
It hurts even more, when you are a Mohamed Salah who walks into the game with nothing but revenge in mind against said opponent only to walk out of it, with shame in your heart after falling so short of it.
Real Madrid, as far as Mohamed Salah is unwilling to let go the past, and act in a professional way as just another game, in a cup run, will forever haunt him, even in his dreams.
The Liverpool forward made the one mistake he shouldn't have while going against an European royalty as big as Real Madrid, and it was the fact he jinxed his chances of his team winning it by being unwittingly careless with his words.
The Egypt prior to the final had made careless remarks, even though unintentional, that undermined the threat of the Los Blancos.
He did so on several occasions ahead of the final build up; speaking to the media after the Semi Final against Villarreal, and pouting to the open that he would rather have Real Madrid in the final than Manchester City. It was a statement many of Carlo Ancelotti's men took issues with, as they kicked back at the demeaning comment, and even accused Liverpool in general of thinking they had won the final even before it was played.
Salah also made comments alongside social media posts about the final, after Real Madrid had succeeded in defeating English Champions, Manchester City.
On several occasions, at an awards ceremony to gift him the Football Writers Award, Salah spoke severally about 'revenge', he repeated same comments again to Rio Ferdinand in an interview; showing he meant it and wasn't sorry for it.
Of course, there is no problem saying things like this, not when you end up winning it anyway. But what Salah failed to realize was, thinking about revenge against a team like Real Madrid rather than stay mute and focused on what the opponent's weaknesses were, he did the opposite.
The Egyptian international did more to keep Madrid more motivated, and placed a lot of pressure on his own team than was needed. He invited the Los Blancos to outline the Liverpool team's weakness—their poor finishing in front of goal and seeing out games.
Salah, placed a lot of burden on manager; Jurgen Klopp and teammates who had to answer for his rhetoric.
And since he couldn't perform when the stage most needed him to, it backfired.
Perhaps, next time, Salah will do more to keep his lips sealed to avoid unnecessary media eyes and publicity, and put more focus on the task.
But for now, it's Real Madrid 3: Liverpool 0. Three times meeting, Liverpool have gone home the losers. As far as the Paris final goes, it's a reverse of the 1981 Paris final; Real Madrid 1: Liverpool 0.
You'll Never Walk Alone…
But right now, Mohamed Salah and Liverpool already are.