Bygones…? Never, as France File FIFA Complaint Over Griezmann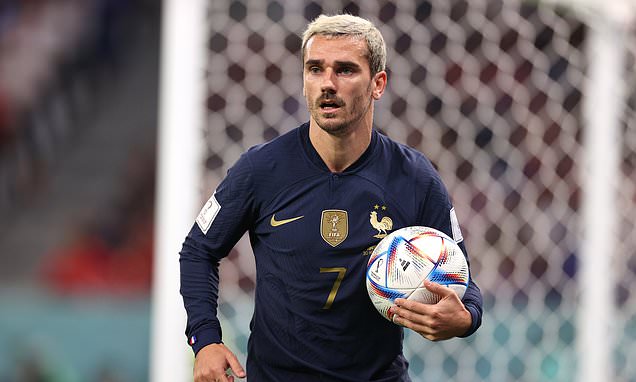 If the world thought France were going to sit by and watch Antoine Griezmann equalizer chalked off over VAR shenanigans, the football world should think again. The French football federation aren't ready to play passive judging by the body's recent decision regarding the match against Tunisia.
The French federation said on Wednesday that France has opted to complain to FIFA after Antoine Griezmann's dramatic equalizer was overturned.
After the final whistle of their 2022 World Cup match against Tunisia, referee Michael Conger chalked off the goal following a VAR review.
In the eighth minute of stoppage time, Griezmann volleyed home, but the goal was disallowed because the Atletico Madrid attacker was offside.
A Tunisian defender deflected Aurelien Tchouameni's shot into the area into Griezmann's path, who was now in an onside position. The attempt, however, was disallowed, and Tunisia went on to win the game 1-0.
The French federation believes Conger and VAR, however, made a technical mistake.
"We are writing a complaint after Antoine Griezmann's goal was, in our opinion, wrongly disallowed.
"This complaint has to be filed within 24 hours after the final whistle," the FFF said in a statement.
Although this does not affect the final standings or which nations move on to the knockout stages, the FFF is requesting that FIFA reinstate the goal and award France a 1-1 draw with Tunisia.