A Battle Tunisia Won Yet A War Lost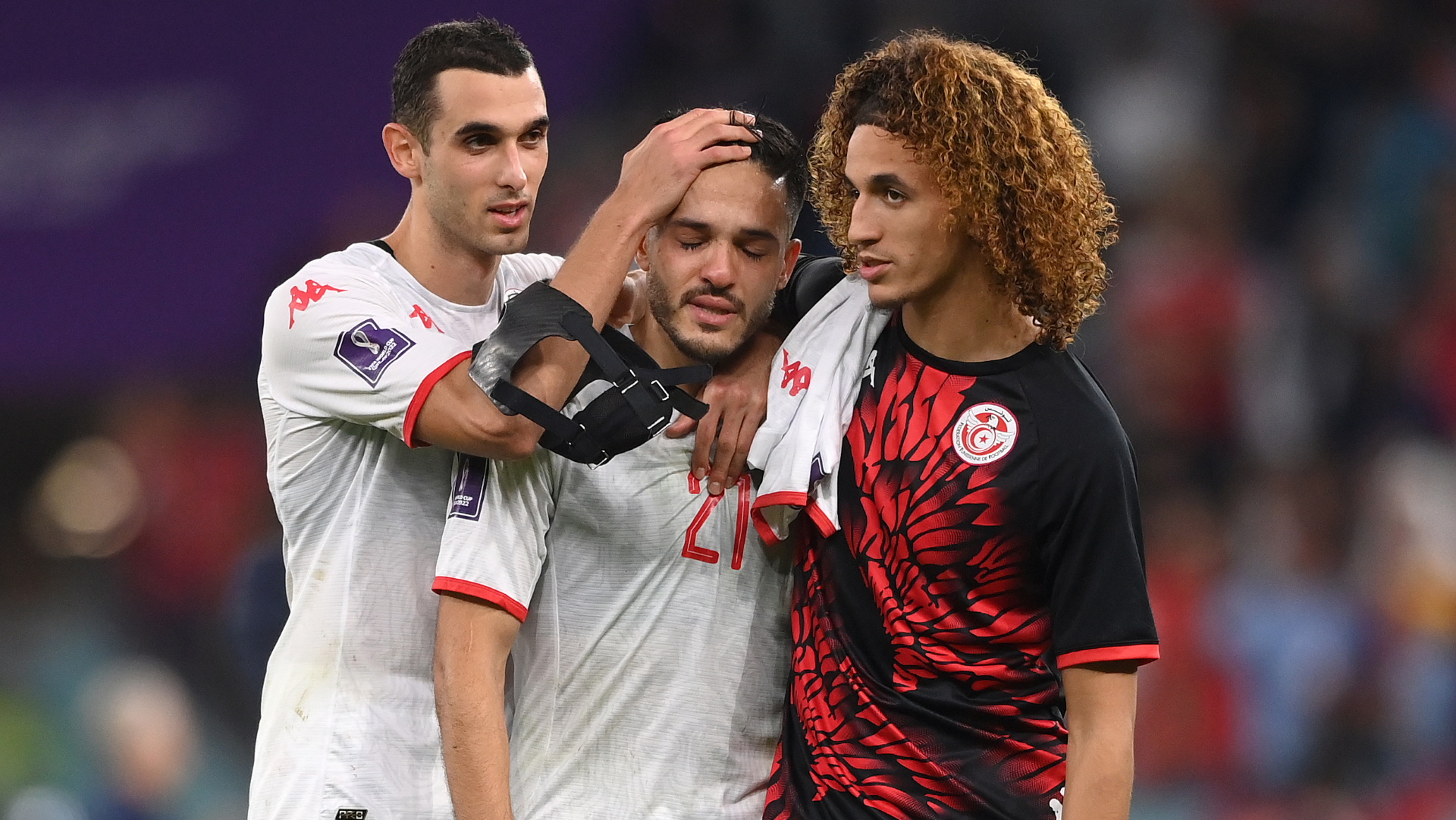 Football can indeed be a cruel game, and for North African country, Tunisia, a most cruel one that ends up being defined by a mistake; a mistake that when it most mattered could end up not being corrected as eventually they found themselves crashing out of the world cup despite beating France.
This World Cup is showing to be one of enormous promise for African nations, and undoubtedly one of enormous opportunity missed for Tunisia.
However, if you look at the faces of Wahbi Khazri and Hannibal Mejbri at full-time, you wouldn't have known that the Carthage Eagles had just defeated the world champions. It was the typical example of defeat in victory; no smiles, no celebration, just the acknowledgement that despite all efforts to win the battle, the war ended up lost.
It may be unfair to concentrate on the drawbacks after the Carthage Eagles achieved one of their most illustrious victories in their history.
While Tunisia had achieved a miraculous victory, Australia's improbable victory over Denmark in the group's second match guaranteed that the Socceroos and not the Carthage Eagles would move on to the knockout rounds.
It may have been Tunisia's most memorable World Cup experience, but ultimately, it was marred by sadness.
Although Wednesday's triumph will undoubtedly live in memory for years to come, Tunisia had a fantastic opportunity to advance to the knockout stages of this World Cup.
As the most well-supported club in Qatar, they have made their matches seem like home games thanks to a combination of traveling fans, a 30,000-strong diaspora in the host nation, and local fans who have joined the Carthage Eagles.
Tunisia has adjusted well to this environment, helped by the partisan crowd, and they took advantage of the '12th man' in both games against France and Denmark, giving them the upper hand over their European rivals.
They made a solid start as well, neutralizing the Danish squad, who is unlikely to be the biggest letdown of the competition, and holding the team rated 10th in the world to a scoreless draw.
After that game, anything seemed conceivable, and Tunisia did indeed earn a surprising four points against two European teams that were placed in the top ten of FIFA.
Only Morocco and Brazil have given up less goals in three matches than Tunisia, and their defense, which was praised before the competition, performed admirably in Qatar.
They were let down by an offensive unit that was unable to capitalize on the opportunities they created against the Danes and Australia, and Jalel Kadri's choice to only occasionally employ Wahbi Khazri dimmed an offensive line that already appeared to be lacking when the competition first started.
Mitchell Duke's header to get by them in the second game will be one of Tunisia's constant regret along with not being able to punish an Australian defense that had been utterly outran by France in their first game.
In the game of war, love and football, all is fair but Tunisia, they will hold on to grudges after losing to a team lesser ranked to them.