Poland Keeper Reveals Lost Bet With Lionel Messi Over VAR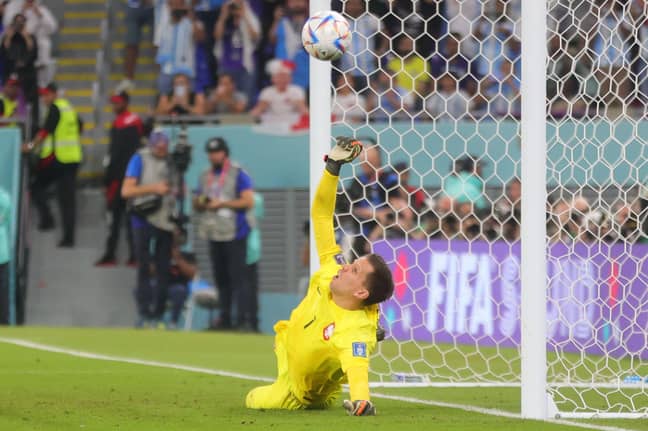 In the opening period of Wednesday's Group C match between Argentina and Poland, the 32-year-old goalie, Wojciech Szczesny of Poland was found to have fouled Lionel Messi.
Argentina was given a penalty following a thorough VAR review, despite the former Arsenal shot-stopper having a modest contact with Lionel Messi and having every right to challenge for the ball.
But just a few seconds later, Szczesny made a stunning save to stop Messi from 12 yards away, bringing justice to the situation.
Wojciech Szczesny, the goalkeeper for Poland, jokingly predicted that after establishing a €100 bet with Lionel Messi over a VAR call within the game versus Argentina, he would "probably get a ban."
In the second half, Alexis Mac Allister and Julian Alvarez would save Messi's face, and, to to their relief, Poland narrowly managed to qualify.
The in-form Juventus goalkeeper Szczesny, who spoke candidly about that penalty incident in an interview with TV 2 Sport, was in excellent spirits following the final whistle.
Szczesny said:
"We spoke before the penalty. I told him I'd bet €100 that he [the referee] wasn't going to give it. So, I've lost a bet against Messi.

"I don't know if that's allowed at the World Cup. I'm probably going to get banned for it. I don't care right now. I'm not going to pay him either. He doesn't care about €100, c'mon."
The seasoned Poland international said he always knew where Messi was going to place his strike in a post-match interview with TVP.
"I immediately told the referee that I touched him (Messi) with my hand in the face, but I only hit him on the side of his face," Szczesny explained.

"I told him there was contact but I don't think there is a penalty. The referee decided otherwise and that's fine – I got to show off.

"Now I can say that I knew where Messi would shoot, but at the time I wasn't so sure. Leo looks at the keeper on some penalties and hits hard on others. I knew that if he was going to hit hard, it would be more to my left."
He added:
"I saw that he was not stopping, so I went, I sensed, I defended. I'm happy because that penalty gave something in the end. Very big satisfaction. I owed it to the team."
On Sunday, Poland will face the current champions, France in the round of 16.