Bisi Akande supports Tinubu's 20 year plan to end underdevelopment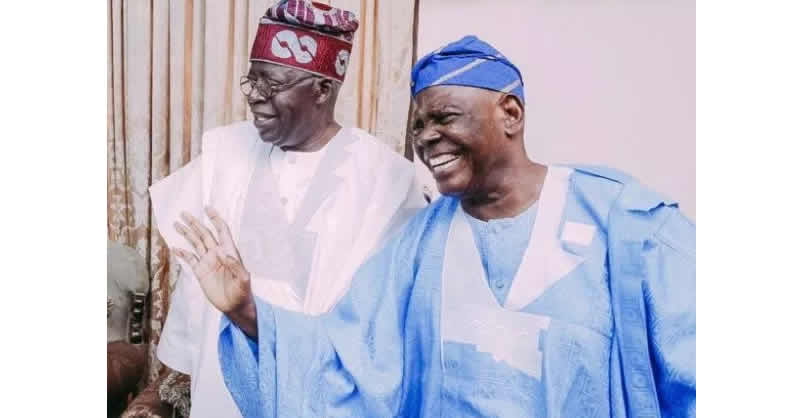 The absence of a comprehensive development plan for crucial sectors of the economy has been decried by Bisi Akande, the National Chairman of the All Progressives Congress.
During a lecture honoring Reuben Fasoranti in Akure, Ondo State, Akande attributed this failure as the root cause of Nigeria's underdevelopment.
The former governor of Osun State expressed his disappointment at the lack of strategic planning in successive governments, which has led to a pervasive state of underdevelopment across various sectors. Akande, however, sought to offer solace to Nigerians by assuring them that the President-elect, Asiwaju Bola Tinubu, has proposed a long-term development plan spanning 20 to 50 years, aimed at resolving the nation's underdevelopment.
"We fail to plan, and yet we are surprised that we encounter failures in almost all sectors. We have become a generation of plan-less hypocrites," lamented Akande. He emphasized that Nigeria had a history of implementing five-year and seven-year capital development plans, but regrettably, the country now only focuses on immediate election cycles.
Expressing gratitude for the election of a leader who has long prepared for the role, Akande expressed his confidence in Asiwaju Bola Tinubu's ability to bring about positive change. Tinubu, known for his association with Baba Fasoranti and his commitment to the legacy of planning and integrity espoused by the revered Awoist ideology, is expected to introduce a master plan for Nigeria that spans two to five decades.
Akande expressed optimism that such a comprehensive plan, under President Tinubu's leadership, would transform Nigeria into a great nation. The proposed long-term strategy is seen as a crucial step towards addressing the country's developmental challenges and paving the way for a prosperous future.