"Apologise to Oyo Monarch Or get Stripped of your chieftaincy title" Yoruba Council Tells Obasanjo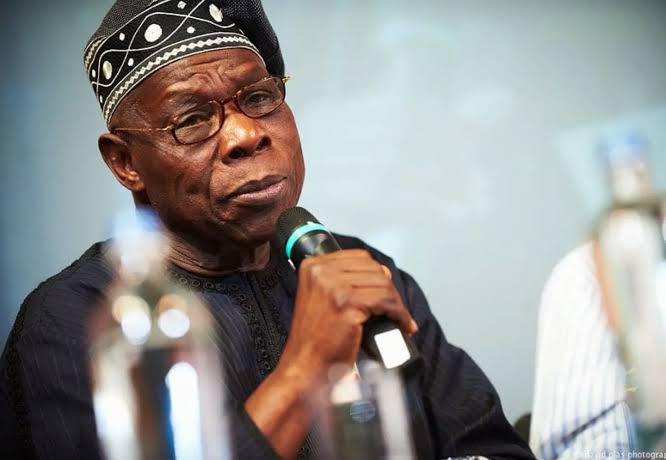 The Yoruba Council Worldwide have issued a three-day deadline to ex-President Olusegun Obasanjo to apologise to the Oyo monarchs who attended the 34.85 km Oyo-Iseyin Road commissioning on Friday, September 15.
Obasanjo has been facing a series of backlash in the media after he was seen in a viral video scolding the monarchs for not observing protocol by standing up to acknowledge his presence as an ex-president at the event.
According to a further report, the President of Yoruba Council Worldwide, Aare Oba Oladotun Hassan, Esq, described Obasanjo's action as indiscipline and nonchalant.
He said Obasanjo's actions were deceitful and insulted the Yoruba cultural values.
He said: "As the President of Yoruba Council Worldwide, we have come out boldly to condemn this anomalies and devaluation of our culture, which is most embarrassing to the integrity and value of our culture.
"We know within the context of what Chief Olusegun Obasanjo said. He might have said it in order to brush his own ego. But to us, we are not going to take it from that, and we are demanding an apology from his person in an open aired press conference within the next three days (to apologise) starting from that yesterday that he committed the act."
Aare Hassan stated that Obasanjo's actions sent a bad message to all the royal monarchs in Yorubaland.
He urged all the royal monarchs in Yorubaland to rally around in unity and begin to take steps to strengthen traditional institutions in the region.
When asked about the penalty if Obasanjo fails to apologise within the time frame issued to him, Aare Hassan said: "Every Oba has their own diety and spiritual inclination. We're using this to call their own spiritual inclination to react.
He stated that if Obasanjo fails to do the needful, he should be stripped of all his chieftaincy titles in Yorubaland.
Aare Hassan said any Oba that failed to strip Obasanjo of his chieftaincy would be regarded as a betrayal to Yorubaland.
Femi Fani-Kayode ascribed Obasanjo's behaviour to his association with the Labour Party presidential candidate Peter Obi.