Amandla Stenberg Becomes New Ambassador Of Fenty Beauty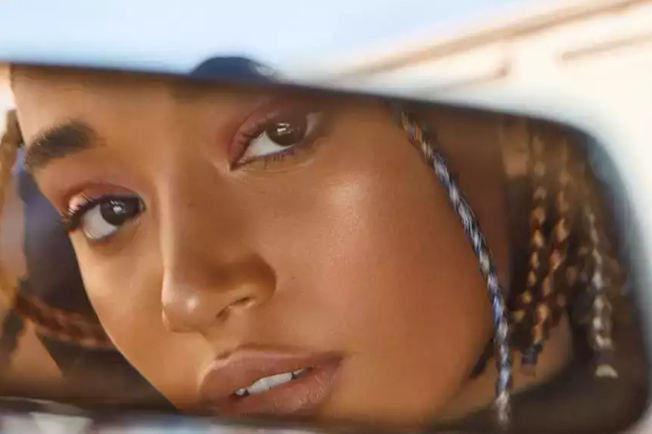 Rihanna's make up line, Fenty Beauty has welcomed its first-ever celebrity ambassador — well, apart from Rihanna, of course.
On May 15, it was announced that actress Amandla Stenberg would represent the brand and appear in campaign imagery for the coming year as a so-called Fenty Face.
In case you're not familiar with her work, the 20-year-old actress first earned recognition with her heartbreaking portrayal of Rue in The Hunter Games . Since then, she's appeared in Everything, Everything and The Hate U Give , which was met with critical acclaim.
Amandla Stenberg has also become known for her activism after her 2015 video about cultural appropriation, titled "Don't Cash Crop My Cornrows," went viral. This makes Stenberg a fitting choice for Fenty Beauty — and her many daring makeup looks don't hurt either.
"I wanted to become a part of the Fenty Family because it's one of the few beauty brands that make me feel like myself!" Stenberg said in a press statement. "Fenty Beauty's whole ethos makes me feel empowered and excited to let different facets of myself shine." As for her personal favorite product, Stenberg named the Match Stix Matte Skinstick and the Match Stix Shimmer Skinstick. She added, "I'm always about having a lil glow going."