Aisha Buhari arrives from London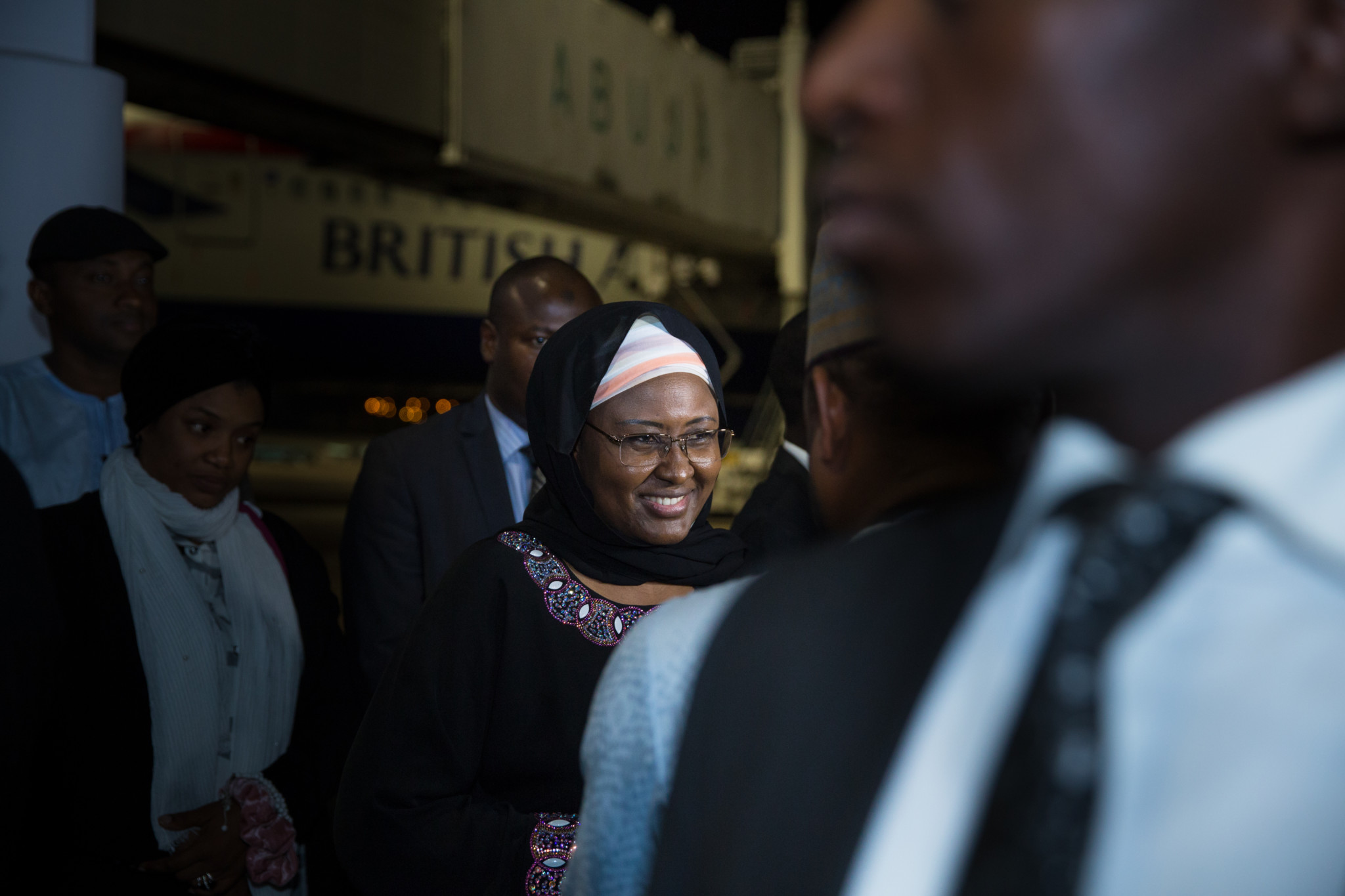 Yesterday, Mrs. Aisha Buhari returned from London, United Kingdom almost one month after joining her husband, President Muhammadu Buhari, who has been receiving medical attention in the British capital since May 7.
Mrs. Buhari, who left the country on July 2 had a stopover in Addis Ababa, Ethiopia, before continuing her journey to London on July 4.
The Director of Information to the Wife of the President, Suleiman Haruna, confirmed on Thursday that the President's wife returned to the country in the early hours of Thursday.
Haruna added that Mrs. Buhari landed in Abuja and thereafter proceeded to Owerri, the Imo State capital, where she attended the annual August Meeting organised by the wife of the state governor.
"Yes. I can confirm that Her Excellency is back. She returned to the country this morning and proceeded to Owerri for a function organised by the state governor's wife," he said.
The July 4 trip was the second time Mrs. Buhari visited her ailing husband since he embarked on his second medical vacation of the year.
Haruna had announced the trip in a statement made available to journalists on July 2.
The statement read, "Wife of the President, Mrs. Aisha Muhammadu Buhari, left for London, United Kingdom on Sunday, July 2, 2017, to visit her husband who is on medical vacation.
"She will convey to the President the best wishes of Nigerians and their fervent prayers for his quick recovery.
"She is expected to stop over at Addis Ababa, to make a symbolic appearance at the meeting of the Organisation of African First Ladies against HIV/AIDS on Monday, July 3, 2017.
"She will join other members to celebrate the 15th anniversary of the organisation, and use the opportunity to reiterate the voting rights of Nigeria in the upcoming elections of the organisation.
"She will continue her journey to the United Kingdom on Tuesday, July 4, 2017."