10-year-old Chrisland pupil breaks silence amid sex tape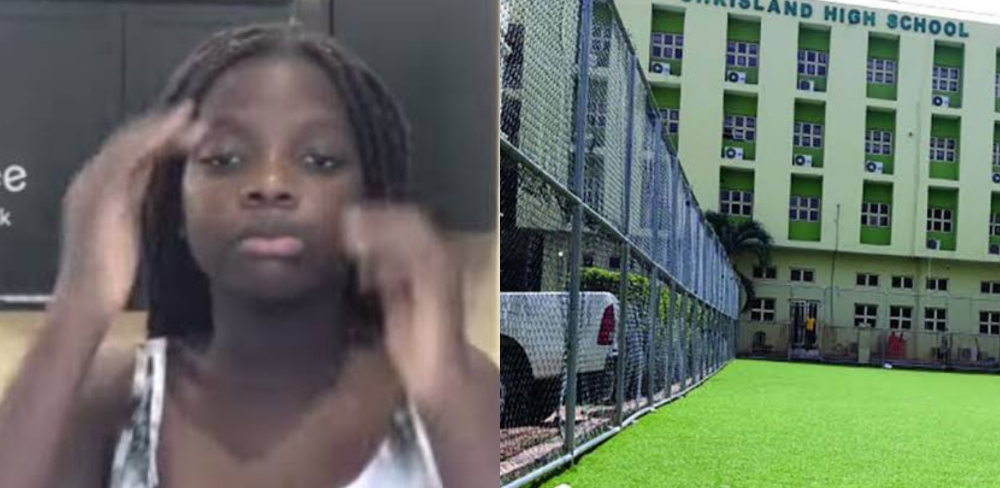 The 10-year-old female student involved in a leaked sex tape has come out to tender her apologies to Nigerians.
The 10-year-old girl who went viral over a leaked sexual act she got herself involved with a couple of her colleagues during her school's participation in the World School Games in Dubai, United Arab Emirates has apologized to the public.
According to the online publication, The Witness, the said girl, whose identity cannot be revealed because she is a minor, said on her page on Likee App. "I made a mistake, now I'm living with the consequences. I regret it, I really do. And I'm sorry,"
She informed her followers that she will be absent from any social media activity for some time in order to recover from the heat caused by the news.

Recall that, a sex video of a 10-year-old student of Chrisland School in Lagos State trended on social media last week, which led the Lagos State Government to shut down all the campuses of the school.
Parents, teachers, and the management of the school were also invited for questioning by a panel set up by the state government.

However, the campuses of Chrisland Schools were ordered to reopen on Monday, April 25, by the Lagos state government two days ago.