Hidden camera captures married man promising his wife's sister an iPhone in exchange for sex [Watch Video]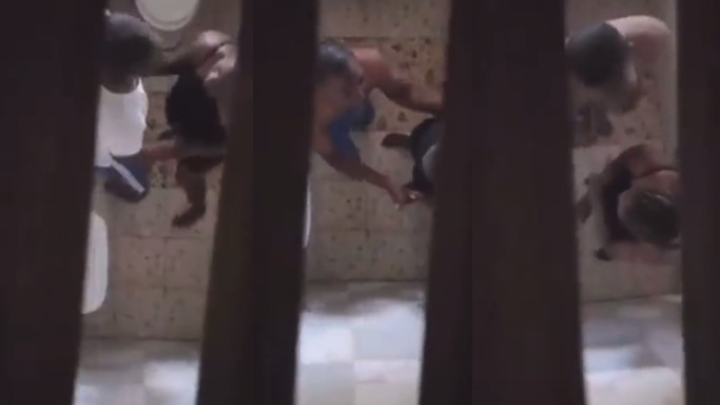 A scene captured a married man sweating profusely, pleading with his wife's sister for them to have an intimate moment.
In a video making waves on social media, a hidden camera captured the moment a man, in a closet was pleading continuosly with his wife's sister who didn't purge or gave in to his demands to have sex with him.
He could be seen taking off his shirt, going on his knees and begging her to give in to his advances
However, the wife's sister was about to give in when he promised to get her the iPhone she has been dreaming of.
Watch the video below:
Moment camera caught a man begging his wife's sister for sex, for an iPhone pic.twitter.com/533gRkd9qX

— GistReel.Com (@GistReel) July 23, 2022
In reaction to the clip, some netizens argued that it was staged while others who believed it to be real slammed the man for not controlling his urges.