World Bank names former Senegal finance minister, Diop to head IFC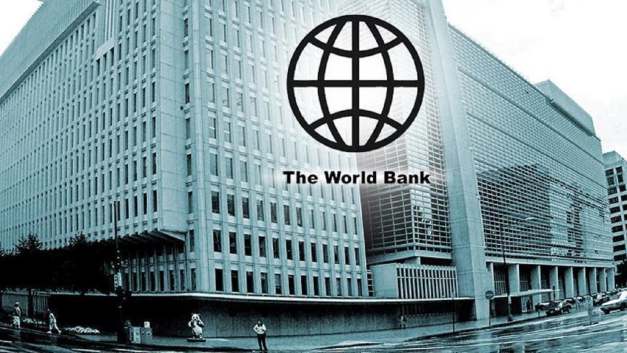 The World Bank on Thursday declared it nominated former Senegal finance minister, Makhtar Diop, to lead the agency in charge of private sector finance at a crucial time for the global recovery.
He would be the first African to head the International Finance Corporation (IFC) which controls, financing to support private organizations in developing countries.
The declaration comes merely days after the World Trade Organization nominated Nigeria's former finance minister Ngozi Okonjo-Iweala as its new director-general, the first African and first woman to serve in that role.
Taking note of his "deep development and finance experience," World Bank President, David Malpass said, Diop's "skills at IFC will help the World Bank Group continue our rapid response to the global crisis and help build a green, resilient, inclusive recovery."
Diop, presently World Bank vice president for infrastructure and previously vice president for Africa, will take his new post at the IFC on March 1.
The Washington-based development lender said Diop's key duties will be to "deepen and energize" what it called the IFC's 3.0 strategy to mobilize private capital, enlarge climate and gender investments and support nations facing strife.
"It also aims to expand IFC's impact in the poorest and most fragile countries, with a goal to more than triple IFC's annual own-account investments," the World Bank said.
Makhtar Sop Diop was born in June 1960 in Dakar. He is a Senegalese economist and politician.
He completed his postgraduate studies in economics at the University of Warwick and the University of Nottingham (UK), in Macroeconomics and Econometrics. He also earned a Master's Degree in Finance in Paris, France.
Diop served as Minister of Finance and Economy in the second government of Moustapha Niasse, under President Abdoulaye Wade. He joined the World Bank in 2001 and served as its Vice President for Infrastructure after serving as Vice President for Africa between 2012 and 2018.
He has been named one of the 100 most influential Africans in the world by various magazines. In 2015, he received the Regents' Lectureship Award from the University of California, Berkeley.
On February 18, 2021, he was appointed as the Managing Director, International Finance Corporation being the first African in the position.