Video: Peter finally quits PSquare squad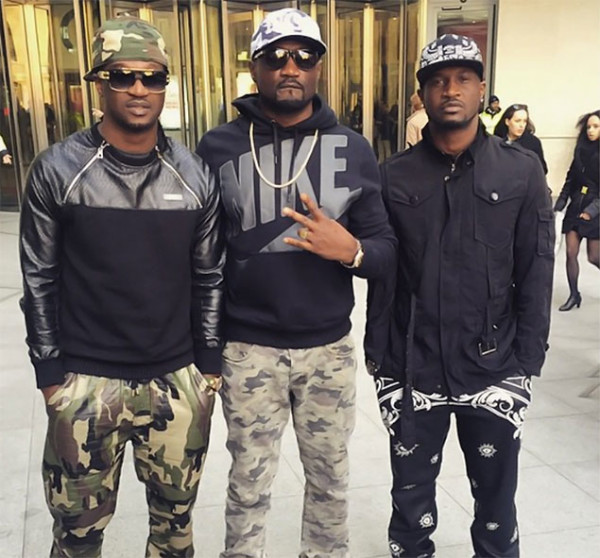 Peter Okoye, one of the cherished members of the Psquare squad has called it quits with the popular music group.
According to TopNaija.ng's findings, Peter has officially demanded that their agreement as a group be terminated in a letter to their lawyer Festus Keyamo.
Based on contents of the copy of  the letter that circulated on social media platforms on Monday, the artiste who is well known for his edgy dance steps claimed that his twin brother and partner, Paul , cancelled a music tour to the United States without consulting with him, among other allegations.
Peter reportedly said that Paul has refused to work with him, despite all of his attempts to make their relationship work.
He reportedly alleged that Paul cancelled the group's North American tour without his approval.
He also reportedly accused Paul of slandering both his wife and kids on social media. He added that they have been receiving threatening messages.
Jude Okoye was also reportedly accused of threatening to shoot his wife, Lola, in the presence of Paul, and the former first lady of Cross Rivers state Obioma Liyel-Imoke.
Jude also allegedly threatened to have a coffin for him if he attempted coming close to his house.
In addition to this, a video of brothers Paul and Peter Okoye of P-Square, along with their brother/manager Jude Okoye in a disagreement in their lawyer's office surfaced online.
The video shows Jude threatening to beat up Peter, who was behind the camera. Paul, who is on their elder brother's side, also featured in the video, telling Peter, "Shame on you."
Paul, responding to the release of the video on Twitter, wrote:
Wow!!!! And he finally released the all mighty video lol
See the video and tweet below:
https://twitter.com/topnaija/status/912690597311451137