Tears as lady tells tragic #EndSARS tale of missing Chijioke [VIDEO]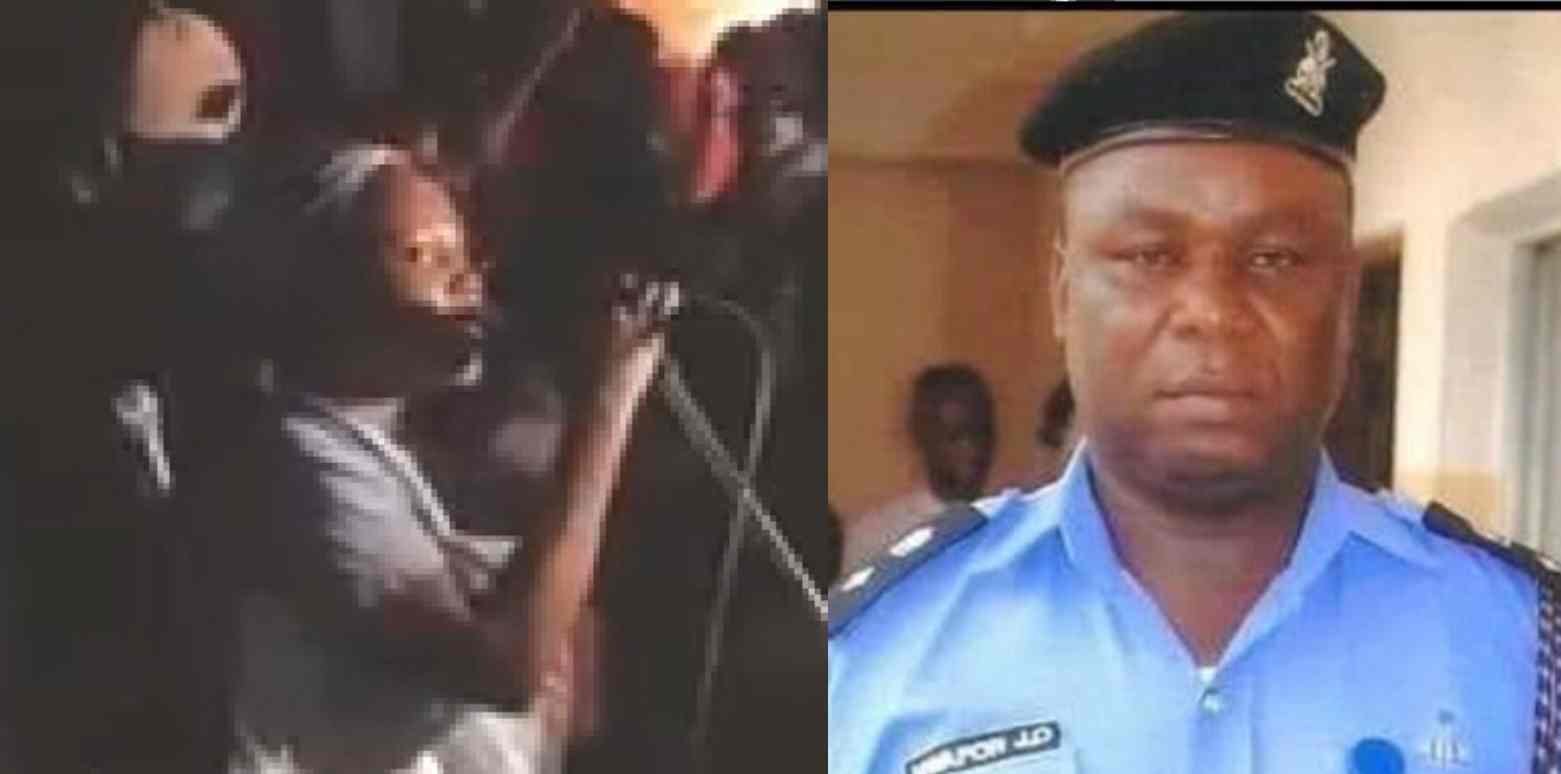 The widely growing international #EndSARS movement is yet to crack out the least hideous crime of disbanded Police department, Special Anti-Robbery Squad as the days go by.
A lady has recounted an ugly situation but painful experience surrounding the continued disappearance of one young Chijioke under the notorious Awkuzu federal SARS unit.
The lady narrated amid tears during a candlelight event in the ongoing peaceful demonstration at the SARS office in Anambra State.
Based on the viral clip made available to TopNaija, one of the protesters states that the 20-year-old boy (as at when he was arrested in 2012) was picked where he attended a Child dedication and allegedly taken to SARS office Awkuzu.
The parents were directed to the headquarters and the 'kidnapped' boy was spotted at glance in the station and the mother indicated he was the one being searched for.
Surprisingly, the head of the station who was simply referred to as notorious Dr. Justine Nwankwo ordered to send the family off the office and lock up the boy.
Still curious to know the condition of the boy, the family returned to Awkuzu station, and CSP Nwankwo threatened that the young man was shot boasting that no one could anything.
The disturbed parents remained curious but were instructed to revisit the cell with an 'envelope' to soften the officer in charge.
They acknowledged and did as advised but it could only worsen their pains.
This time, Mr. Nwankwo directed to corpse abattoir where searched amid smelling decomposing bodies, yet could not sight his body.
At some point, the CSP accepted to be given an outrageous amount, 3,000,00 Naira which the boy's parents strived to meet (by selling out most of the properties) yet could not meet up.
However, the case was followed up alternatively through Abuja and was directed to make available a certain amount to enable investigative team transport down to Anambra which further hampered the quest for their son to date.
The ugly account as a result of continued police brutality on innocent Nigerians and youths are calling to end it together with other triggering issues.
Listen to Chijioke's story. Feom Festival of Lights, Abuja: held in honour of the ones we've lost.🕊#EndSARS
PART 1 pic.twitter.com/ROqGeOIvDb

— Salem ♕♕ (@salemkinging) October 16, 2020
Enjoy Complete Primary & Secondary Education Online CLICK HERE!
Download TopNaija App free
|
Join Us On Telegram
|
Promote Your Music