TopNaija Stories: Alex Okosi, CEO, MTV Africa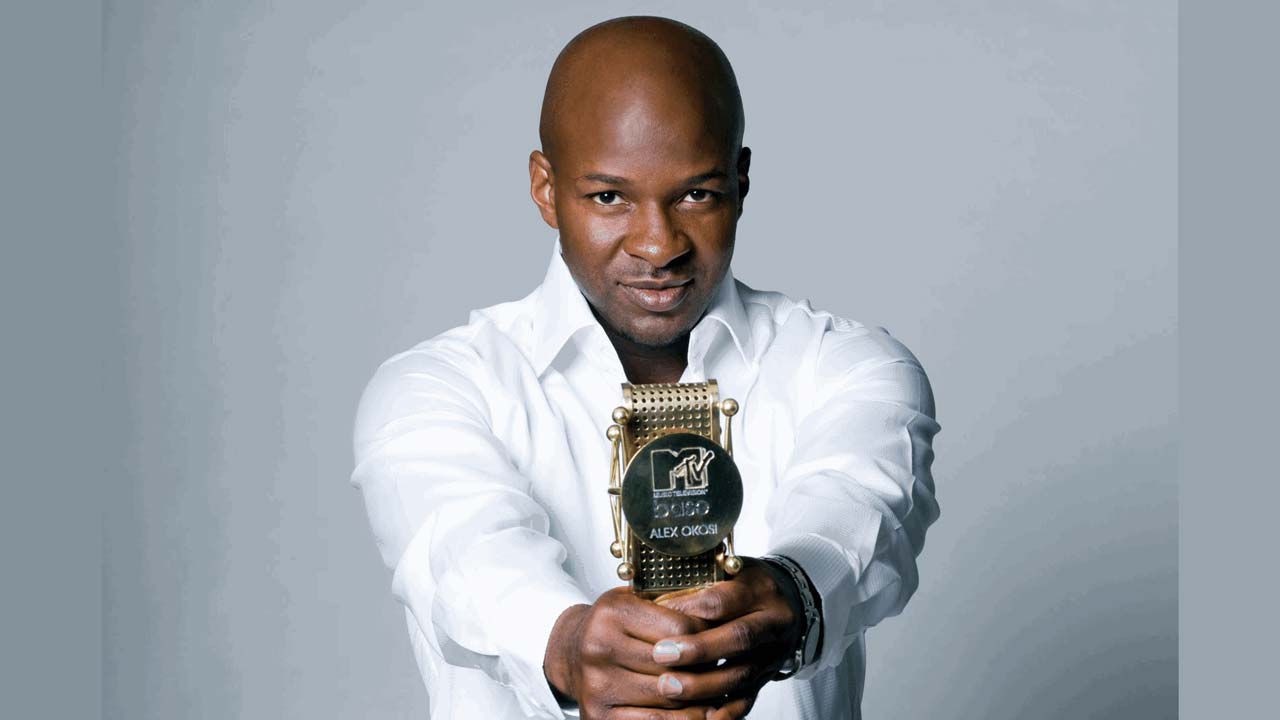 Alex Okosi is an Enugu Nigerian-born media executive responsible for developing and launching MTV Africa in February 2005. He spearheaded the launch of other localized Viacom brands in Africa encompassing Nickelodeon and Comedy Central.
Okosi's mission in Africa has always been to develop content and experiences for audiences that not only entertains and showcases the best of African music and entertainment, but also serves to socially empower audiences in Africa and around the world. Currently, he is responsible for managing the growth and development of the Viacom International Media Networks Africa business – a multichannel portfolio that reaches over 100 million viewers and includes MTV, MTV base, Nickelodeon, VH1, BET International and Comedy Central. Okosi is the creative force behind the MTV Africa Music Awards, a high-profile event that has helped talented African artists raise their international profile and status. In this interview with Isaac Oladipupo, he shares about his humble beginnings.
How was your childhood?
I had a blissfully happy childhood in Nigeria until I was 12 and I then made a hard decision to move to the USA for my education. That was a real challenge and I had to work very hard to adjust to the culture, but it was definitely worth it in the end.
From your noble beginning to becoming the Managing Director and Senior Vice President of MTV Africa; how did this happen?
I was fortunate to have done well during my first few years at MTV Networks in the US.  This gave me the credibility to pitch to the network the concept of launching MTV in Africa.  Once the business plan was approved, I was fortunate to work with a great team that enabled us to roll out the business.
Has this position been fulfilling? What are the challenges?
It is more fulfilling than I can express.  Setting up MTV Africa from scratch to a business that now encompasses over 6 channels with distribution in 48 territories has been the most exciting journey of my life.  The key challenge is finding people with the right skills in a TV industry that is still in major development.  This means we have to spend a lot more time training and developing people so they can help us meet our objectives.
Your dream was the launch of MTV Nigeria, but your idea propelled something bigger – MTV Networks Africa. How do you feel about this?
After I graduated from University, I was excited to be working for a brand like MTV in the US.  However, I always had the ambition to launch an MTV channel in Africa as I believed that the creativity and talent of our youth deserved to be showcased on a world class platform.  MTV Networks Africa is the first step for us as our goal is to localize our business even further to countries where it makes sense.  This is similar to what we did in Europe where we started with MTV Networks Europe, but now have localized business in most major European countries.
Having worked with the MTV New York and Los Angeles team, how would you candidly rate MTV Africa?
I enjoyed working in the US and currently still work with colleagues all over the world, but I believe that our Africa business is the best.  We have an incredibly talented and passionate team working to create content and campaigns that are helping to change global perceptions of our continent – what could be better or more impactful than that.
You seem passionate about fostering music and entertainment in Africa. Has this always been your childhood dream?
My childhood dream was to be a successful person.  I had a strong passion for music and sports and at one time dreamt about being a professional athlete.  That my career has taken me into music and entertainment is a definite bonus as I enjoy the dynamic nature of the industry.
You also launched the MTV Africa Music Awards (MAMA). How do you think this has affected the music industry in Nigeria and Africa as a whole?
I think that Africa and African artists have wholeheartedly embraced the MTV Africa Music Awards with Zain.   The show recognizes the absolute best in African contemporary music and has become an unparalleled platform for promoting African music both within Africa and abroad.  Winning a MAMA is an accolade that can help an artist's career profoundly as they can leverage the exposure to get bookings in new markets across Africa, sell more albums and secure international tour dates.
What were your high points in the year 2010?
There have been so many but the two that stand out are witnessing the growth of our business in Nigeria and bringing the MAMA to Lagos – a city that I love.
And your challenges?
The challenge, or should I say the fun of it, is to continue finding new ways for us to grow our different brands.  As an example, Nickelodeon is the biggest kids brand/channel in the US and I want to make it the ultimate destination for parents and kids across Africa.
Tell us about your family?
I have a very close family albeit that 4 of my siblings live in the US with their families.  My mother is my heart and inspiration, and I truly believe that she is the best person in the world.
Greatest lessons in life learnt so far?
It does not matter how much talent you have, you must work hard and surround yourself with good people in order to be successful.
What does Christmas mean to you? And how would you be spending it this year?
Christmas is a time for family and friends.  I will definitely spend the day with my family in Nigeria and travel during the days around it to visit friends and family in the US.
What are your career goals, hopes and aspiration for the next five years?
My goals are to continue to expand our MTV Networks Africa business by introducing new brands and localizing our offering in key countries across multiple platforms, particularly mobile.
What should we expect from the MAMA this December?
An amazing event with world-class production, awesome music and breath-taking performances by the hottest African and international stars.
What are you looking forward to in the New Year?
I don't really put too much emphasis on the New Year. I feel blessed every day I wake up and have the opportunity to make a positive impact on the lives of the people around me.
Exchange your Bitcoins & Perfect Money to Naira - Get Paid Automatically in 10 Seconds!
Follow us on Instagram
|
Advertise With Us
|
Promote Your Music