Singer, Small Doctor shares his experience in prison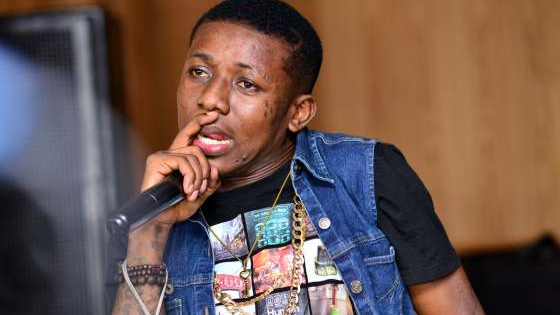 Fast-rising singer, Michael Owusu Addo, popularly referred to as small doctor has denied reports that he was a prison inmate.
Reports emerged last week that the singer who visited a prison had been an inmate.
However, 'Penalty' crooner denied the report, describing it as laughable.
The 21-year-old, while speaking with Punch described himself as most sought-after artiste.
He said, "It is true that I was a bus conductor and a commercial motorcyclist. I also hawked sachet water but I thank God for the gift of life now because I am one of the most sought-after artistes at the moment. I just feel that there is no limitation to what anybody can achieve in life.
"Those locked up in prisons are human beings too and that is not the end of their lives, so I decided to reach out to them. Also, my colleague, Lamboginny, reached out to me and said he wished we should go to the prison and perform for them, so I gladly agreed.
"I have never been a prisoner and I laughed when I learnt that people thought I was once an inmate because of this gesture. I just feel we should always put a smile on the faces of other people regardless of any situation they are facing in life."
The singer also hinted about getting married soon which he promised would be the talk of the town.
He added "I don't think I have enough money to get married but it would come at the perfect time.
"Definitely, I would love to get married soon and when it happens, it would be all over town that Small Doctor is getting married.
"When it is time, the world would know. Anytime from now, the miracle would happen and I would get married", he concluded.