"Politicians Are The Masterminds Of The Killings In Imo State" Imo State Governor Says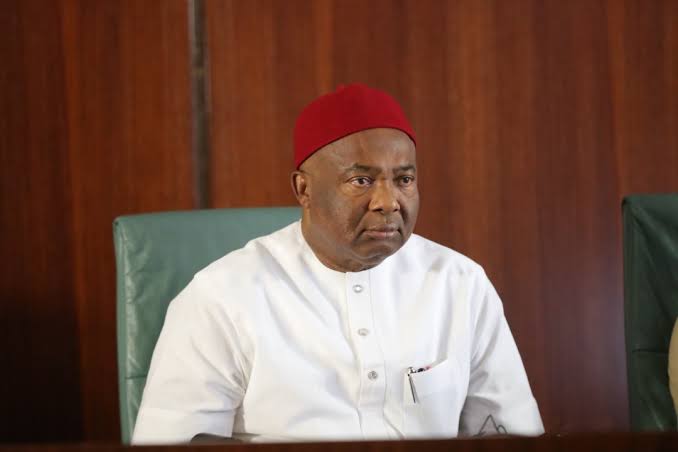 Governor Hope Uzodinma of Imo State revealed that politicians are behind the killings in the state.
He had said this during an interview on Channels TV's Politics Today.
Imo State is the epicenter of the Indigenous People of Biafra (IPOB) attacks.
Several offices of the Independent National Electoral Commission (INEC) as well as security formations have been attacked in the state.
During the interview, Uzodinma said, "Today in my conversation with stakeholders in the state I made it very clear that events in the past have shown clearly that those behind the insecurity in Imo State are politicians and this insecurity is politically contrived.
"In that presentation I came to a clear position that all the people that have been attacked in Imo State and are members of APC and those close to my government and the houses that have been burnt down belong to them.
"No member of the opposition party has been attacked or his house has been burnt down in Imo State. And this has continued to happened.
"You just mentioned former governor Ikedi Ohakim. Three days after he summoned the special dinner of Imo stakeholders encouraging them to support the government of APC, he was attacked and his security details killed.
"I presented this matter to the people of Imo State. Of late some arrests have been made. I challenge security agencies In Imo to make public as soon as possible the findings of the report and those behind the killings be named."