Pandemonium as thousands bid farewell to Maitama Sule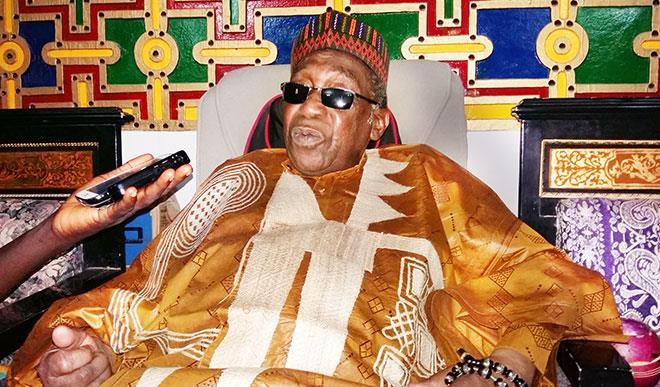 There was pandemonium Tuesday in Kano as thousands of mourners paid their last respects to the late former minister and Nigeria UN representative, Yusuf Sule, as he was buried.
Due to the heavy human and vehicular movement around the venues of the burial rites, many could not gain access to the Kara Burial Grounds and the Emir's palace.
At a point, as a result of the confusion which lasted for hours, the remains of the late Dansamani Kano could not be brought out of the Prison Service ambulance which had conveyed it.
The remains of the revered icon had earlier arrived Kano at about 4 p.m. through the Nigeria Air Force airstrip in a military jet and was immediately conveyed to his house at Dawaki Road, and then to the Emir palace where he was prayed for briefly.
He was buried at about 7p.m. as thousands tried unsuccessfully to gain access to the burial site.
Dignitaries that attended the burial prayers included Senate President, Bukola Saraki, Chief Of Staff, Abba Kyari, a number of ministers, state governors, top politicians, traditional leaders and diplomats.
Most of the prominent visitors however left early due to the confusion but the governor of Kano, Abdullai Ganduje; Jigawa, Badaru Abubakar; and that of Bauchi state, Mohammed Abubakar, waited till the end of the proc.