What Maitama Sule said about Biafra agitators before he died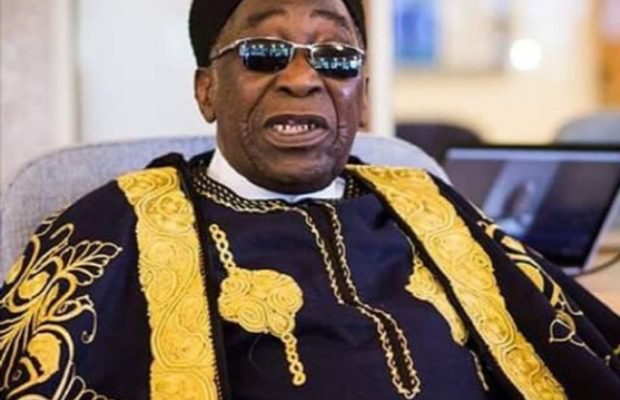 The late elder statesman and ex-Minister, Maitama Sule, had declared that those agitating for the creation of Biafra state through the secession of South-east region of Nigeria will fail in their bid.
Maitama Sule stated this in his last interview with Daily Sun shortly before his departure to Cairo, Egypt; where he died at age 88.
According to him, the Biafra agitators have no true knowledge of what transpired during the civil war, because the truth was yet to be made known to them.
He said that in any event, the North was not afraid of the disintegration of Nigeria but does not advocate it; because it cannot stand on its own.
The late elder statesman had said that the amalgamation of the Northern and Southern protectorates to form Nigeria by British colonialists was divinely inspired, and that God wants Nigeria to lead Africa in many fronts.
In his final words, the Danmasanin Kano said that globalization and unification are the current trends in statesmanship and not disintegration and secession. Therefore, Nigerians should jump on the trends and put the country first.
Maitama Sule said: "Although those agitating for Biafra are still making efforts, they will not succeed by the grace of God. There are people who did not know what happened during the civil war.
"The story of the civil war, the Biafra war, is presented in different ways by different people. But the truth is yet to be known. For example, no one in Lagos; no one of us in Lagos knows about the night of the coup and the day after; no one knows it more than I do.
"I have been asked several times to write about what I saw on that night, but I have told people that I will not. Were I to write and tell the nation what I know, what I saw, what I heard before, during and after the coup, I will open fresh wounds. I will not do that.
"Those agitating for it are young people who don't know the history. In any event, those in the North are not afraid, but they don't want it. I don't want this country to disintegrate because we in the North cannot stand on our own.
"I was the Minister of Mines and Power. On Independence, I was the first Minister of Oil and I had served more than any other Minister in that ministry having been there for almost seven years- from 1959 to 1966. I know what we have in the country and I know what we have in the North.
"We have got diamonds, gold, uranium and even oil and minerals. We have got agricultural lands. We have got the land and we can be on our own, but that I don't want us to be alone. I want us to share these with our brothers.
"It is not for nothing that God has brought us together. God has brought us together so that we may learn to live with one another in peace. God wants us to lead Africa and we can only do this if we are united at home and if we respect one another at home. Nigeria is big enough to accommodate all of us. We must learn to respect one another.
"Today, we are talking of globalization and yet people here are talking of disintegration. Europe has formed the European Union. Even Africa has got an African Union. The United States of America is thinking of teaming up with Canada and Brazil to form an Economic Union in that area.
"We are talking of globalization and unification.
"Quite recently, Scotland wanted to break away from Great Britain, but it did not succeed. They remained one. They are still part of Great Britain. Yet, here you are talking of breaking away.
"No! Let those sons of ours think of Nigeria. Their people are very enterprising, hardworking. They are industrious. I want them to feel free to go to any part of the country and feel that we are together, that we are our brothers' keepers."