Biafra: Why Nigerians must stop Nnamdi Kanu – Obasanjo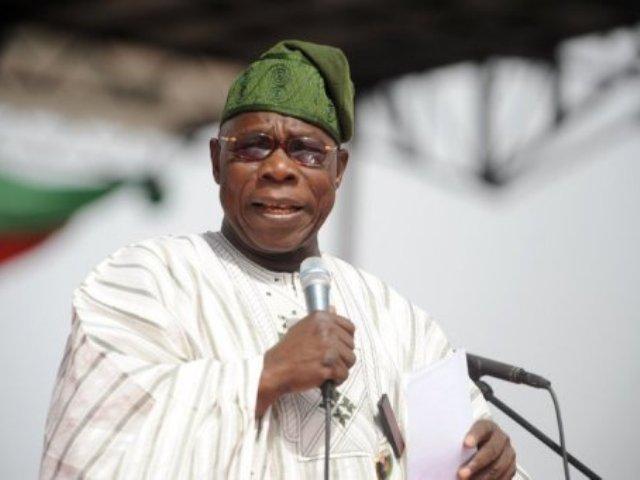 Former President Olusegun Obasanjo has said that Nigerians must do everything possible to stop the agitation for Biafra led by Nnamdi Kanu.
He stressed that failure to do so could lead to a repeat of the 1966 coup and the events that led to unprecedented bloodshed in the country.
He said this at the International Conference Centre, Abuja during the launch of the biography of late Brigadier Zakariya Maimalari on Tuesday.
According to Obasanjo, the top most lessons for Nigerians to learn from unfolding events in the country are that the nation has had enough of tragedies.
"What lesson can we learn? The lesson we can learn is that we have had enough tragedies in this country.
"So far, since 1999, it seems that we have got it right. Let us hope that we continue to get it right and learn that Nigeria has had enough of bloodshed, enough of sacrifices by those victims, that Nigeria deserves peace, unity and progress," Obasanjo asserted.
The two-time Head of State also gave reasons for some of the decision taken by his government in his second coming as civilian president in 1999
He said he decided to retire Maimalari's son who was the then Military Administrator of Jigawa State for certain reasons.
Obasanjo said: "I have no apology but I have explanation. It's because it's necessary to stop this sort of things that took the life of your father prematurely, that we had to take the decision that all those who have tasted power, that they should never have tasted, of political office that we should ease them out of the Army so that we can have an Army that is free from political aberration."