Music Icon '2-Baba' comes to Wife's defense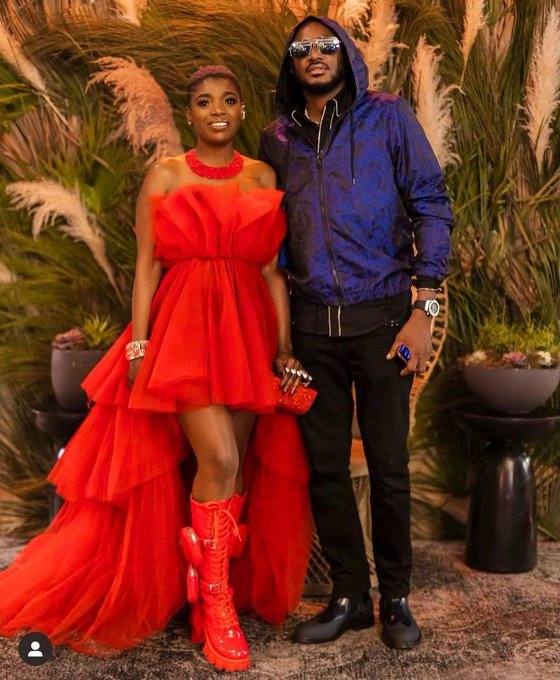 You've got to hand it to celebrities. They are the most monitored breed of humans in the world as every action they take, make, their missteps calculated, judged and brought back to them.
In all honesty, it is cool to be a celebrity but then again, the other side of sugar tastes sour, and right now, it hurts to be one; especially if you are 2 Face Idibia or his wife Annie Macaulay-Idibia.
Annie for one or two reasons has been on the news lately; either dealing with the topic of drugs as reported by brother much to all's bewilderment or just for an Instagram glitch that has her 'un-following' husband, 2 Face on the platform.
Like seriously, who really cares about who a celebrity follows on the net? May be there are a lot of people who find it interesting, but certainly not 2 Face; Annie's husband.  
The veteran musician, Innocent Idibia as he is privately known, has pleaded critics to stop the attacks on Annie, finally breaking his silence on the whole fiasco.
Posting on his Instagram page, the Music icon wrote:
"Una too like to dey bully people for this social media, I nor understand. Make una just leave my wife alone. Una can like to read nonsense to everything. Can't somebody be free again?" he questioned on his Instagram stories in a post made on Tuesday, May 31, 2022
No oh, 2-Baba, them go dey disappoint you like Amaka disappoint you dat year
Annie prior to her husband's Insta post, responded to the rumors, writing:
"Jesuuuuuu. Na so una like bad news tire!!! Na wa o!!! Simple Instagram glitch una don create story!!! Nigerian bloggers, I hail. Make una nor dey make innocent lovers of both A guy and I mind jump o."
Annie and 2Face got married in May 2012 and they have two daughters, Isabella and Olivia.